Our team has written a lot of great blogs about meal prep lately, and they all make so much sense to prepare for a busy work week. Remember though, just because you're working from home doesn't mean you don't have a busy work week! Meal prep is a fantastic way to make sure you have healthy options that are easy to grab, and that is still needed when you are at home. This way you avoid just making whatever is fastest like a PB&J or snacking on junk food instead of taking a break for a full meal. For example, this cucumber yogurt recipe is one of my favorites to prep ahead in individual containers because it works well for breakfast or for a snack.
Since I've started to self-isolate, I've tried to meal prep lunches and snacks each week. Another benefit is that taking the time to plan ahead means you can buy more in one trip and decrease the number of times you need to go to the grocery store. One of the other great things about meal prep at home is that you don't even need a recipe. I often start out the week by roasting whatever extra vegetables I have and keeping them for snacks or to throw together in a salad or a grain bowl (or even tacos!).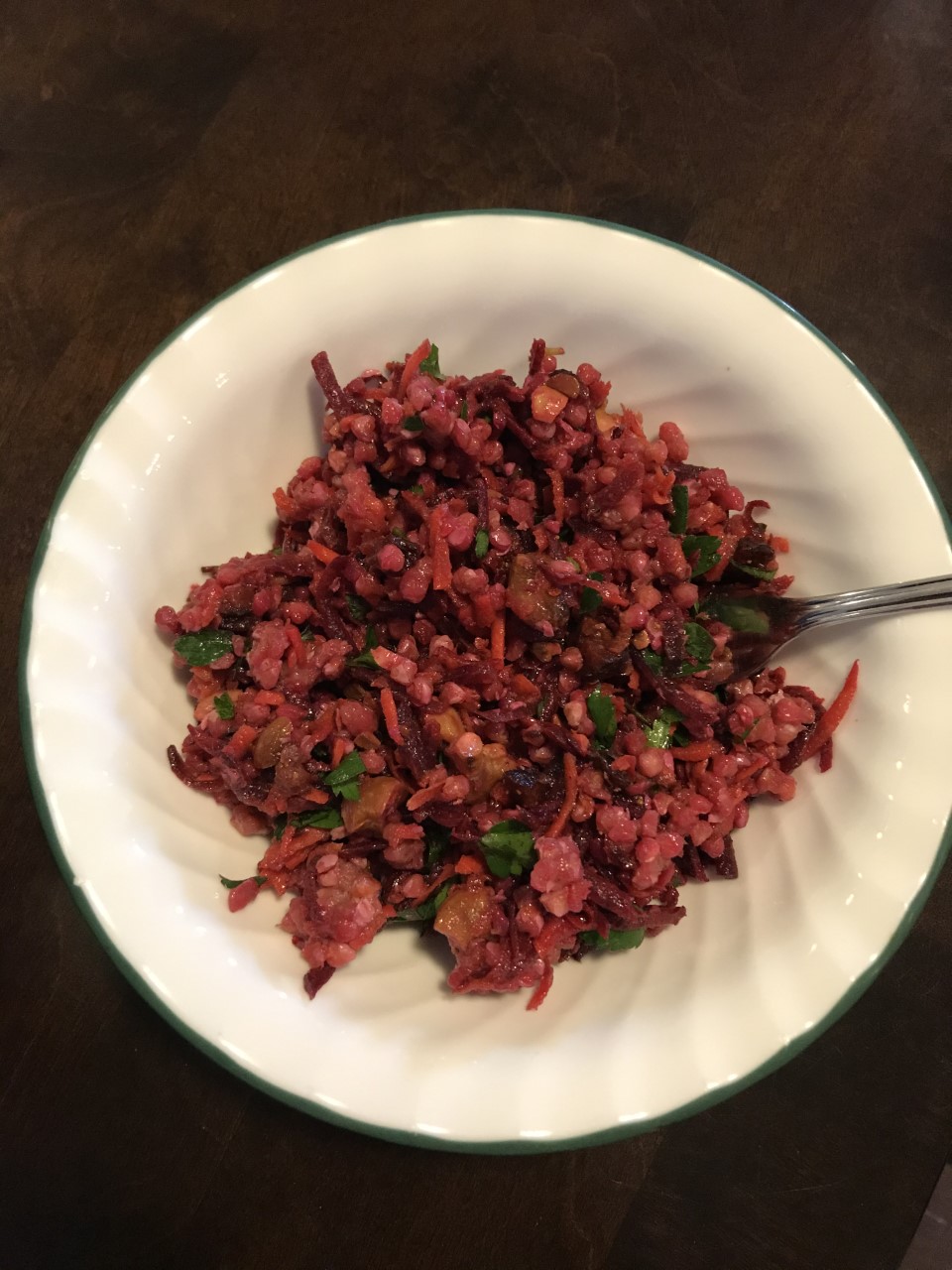 This week for lunches, I grated 2 raw beets and 4 raw carrots, tossed them together with bulgur, toasted cashews, some dried figs, and parsley. You could try this with any vegetables and grain that you have in your fridge. Toss the whole thing with a lemon vinaigrette or any other kind that sounds good with what you've got.
Don't miss another great blog: Subscribe Now