Whether you are throwing a backyard cookout or preparing a dish to pass, consider placing a healthy twist on traditional Memorial Day favorites. Holidays have quite the knack for throwing us off track from making healthy eating decisions. After all, nothing quite beats a burger with a little char and a cold glass of lemonade on a warm day. By flipping this meal the Med way, you can have the best of both worlds; a juicy burger and fruit drink, but without the guilt.
The Mediterranean eating pattern emphasizes the importance of including fruits, vegetables, whole grains, fish, and beans into your diet. A traditional ground-beef burger can be made the Med way by substituting the ground beef with a different source of protein, such as beans. Or, replace a portion of the ground beef with vegetables, such as these Mushroom Beef Burgers. See the recipe below for Med-style burgers you are sure to love. For more Mediterranean recipes, visit MedInsteadofMeds.com.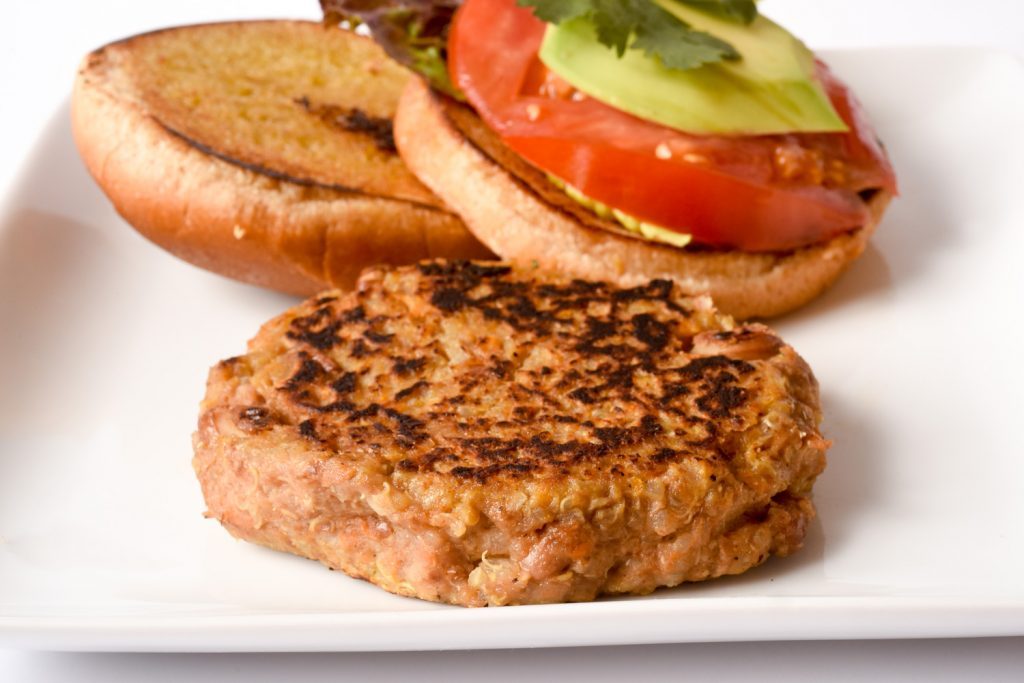 Quinoa Pinto Bean Burger
Serves: 8-10 people
Serving size: 1 patty
Prep Time: 20 minutes
Cool Time: 1 hour
Cook Time: 15 minutes
Total Time: 1 hour 35 minutes
Ingredients:
2 (16-ounce) cans pinto beans
1 teaspoon ground cumin
½ teaspoon ground coriander
¼ teaspoon cayenne
1 carrot, peeled and grated
½ cup minced onion
1 egg
1 teaspoon salt (use a little less if using Homemade Taco Seasoning)
½ teaspoon fresh ground pepper
1 tablespoon whole-wheat flour
½ cup whole-wheat bread crumbs
1 cup quinoa, cooked (you can use any type of quinoa)
2-3 tablespoons canola or other vegetable oil
Directions
Drain and rinse the canned beans.
Cook the canned beans in water over medium heat for 10-15 minutes. Drain well.
Place ½ of the beans in a food processor and pulse until coarsely chopped.
Add the spices and pulse again to combine.
Add the carrot, onion, and egg and process until mixed, the mixture will not be smooth.
Place the bean mixture in a large bowl and add salt, pepper, flour, bread crumbs, quinoa, and remaining beans. Combine.
Form into patties (form 8-10 depending on how large you want the burgers).
Refrigerate the burgers for at least an hour. Can be overnight.
Cook the burgers in a large skillet with vegetable oil over medium-high heat, approximately 3-4 minutes per side.
Nutrition Information per Serving:
Serving Size: 1 patty; Vegetables: ¼ cup; Fruits: 0 cups; Calories: 141 calories; Carbohydrates: 19 grams; Fiber: 4 grams; Protein: 5 grams; Fat: 5 grams; Sodium: 382 mg
Fruity drinks, such as lemonade, are delicious; but they contain loads of added sugar. Mixing a smaller portion of fruit juice with club soda enables you to still enjoy this sweet treat, but with half the calories.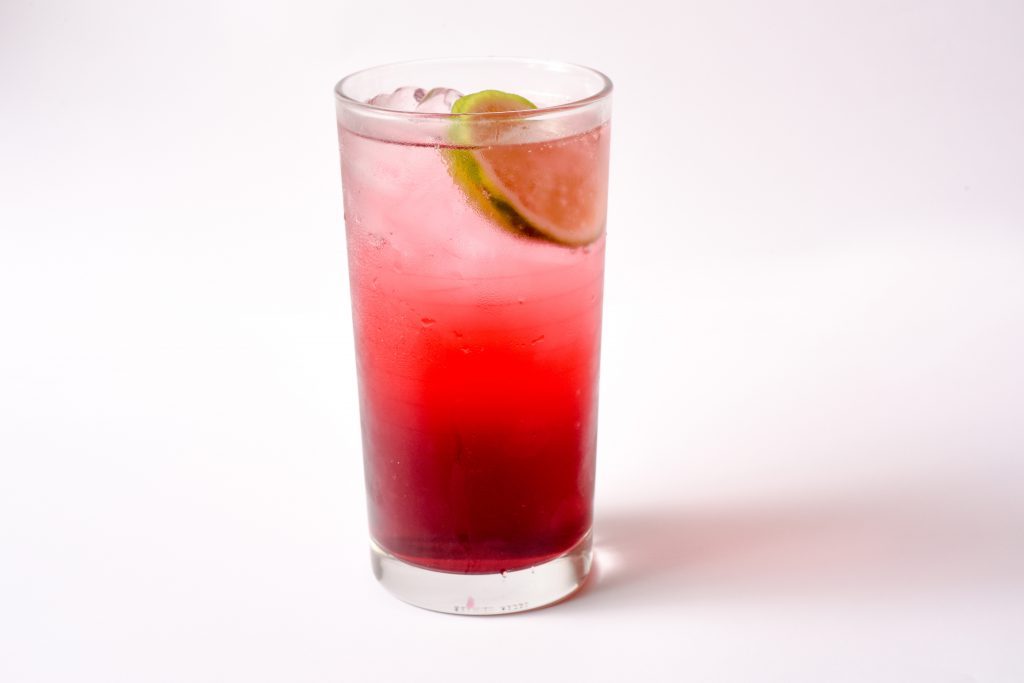 Cranberry Lime Soda
Serves: 1
Serving Size: 1 cup (8 ounces)
Prep Time: 5 minutes
Total Time: 5 minutes

Ingredients:
1/3 cup cranberry juice
2/3 cup club soda
1 lime juice
Directions
Combine cranberry juice and club soda. Splash with lime.
Nutrition Information per serving:
Serving Size: 1 cup; Vegetables: 0 cups; Fruits: 1/3 cup; Calories: 31 calories; Carbohydrates: 9 grams; Fiber: 0 grams; Protein: 0 grams; Fat: 0 grams; Sodium: 39 mg
Don't miss another great blog: Subscribe Now