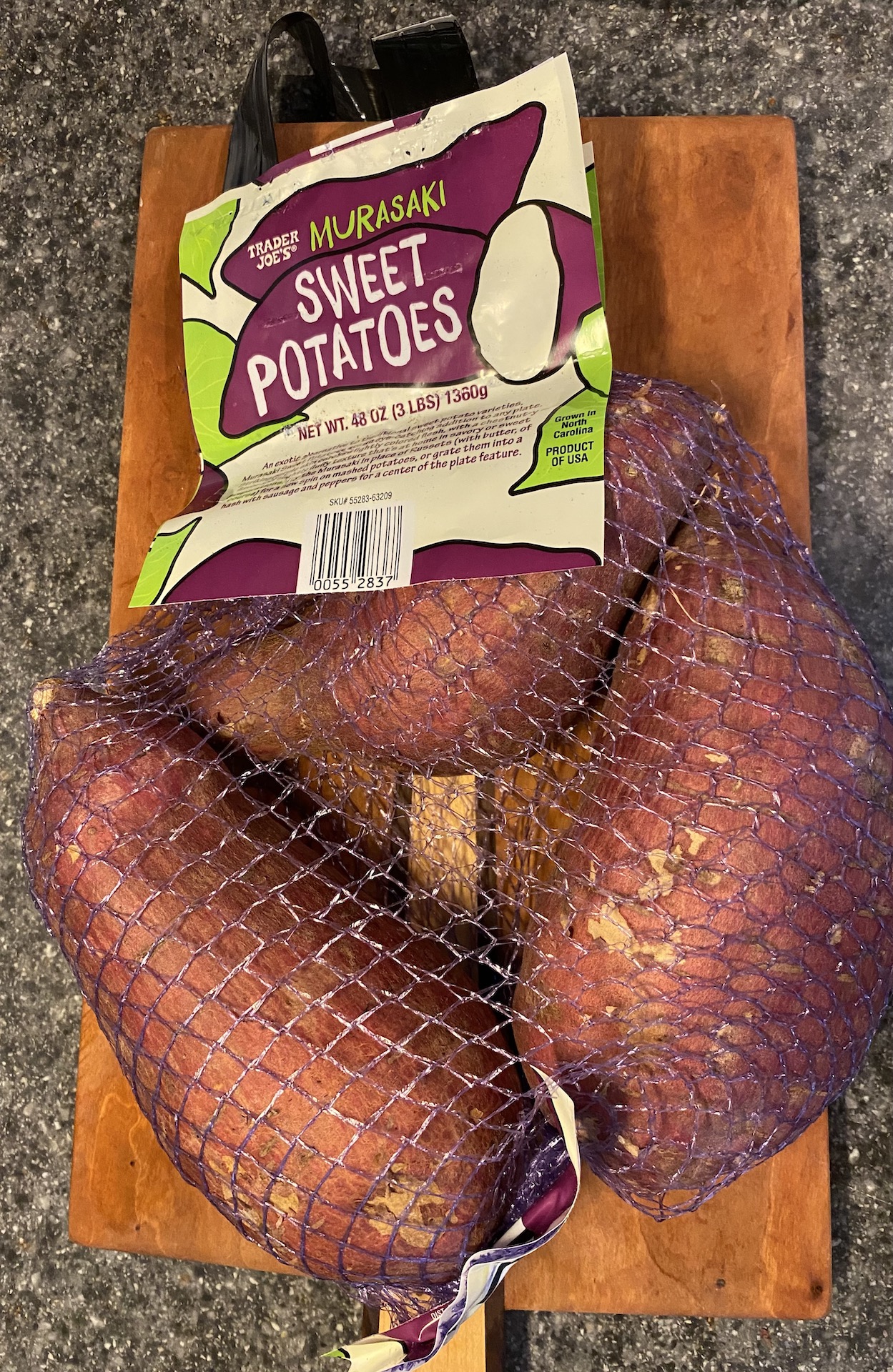 November is Sweet Potato Awareness Month. Sweet potatoes are a healthy source of fiber, potassium, and vitamins A and C. A fun fact, North Carolina has led the nation in sweet potato production for decades and produces about 60 percent of the country's total sweet potato crop.
My favorite type of sweet potato is Murasaki—or Japanese—sweet potatoes. I discovered them at Trader Joes a few years ago. Japanese sweet potatoes have a purple or deep magenta skin and a white flesh. I find that Japanese sweet potatoes compared to orange-fleshed sweet potatoes taste milder and creamier. My husband is not a fan of orange-fleshed sweet potatoes but he does like the Murasaki variety and especially in oven fry form.
I recently bought a crinkle cutter—yes, this was a "quarantine purchase." I bought it with the intention of giving it to my niece. However, I decided to keep it and have been using it to chop up vegetables and roast them.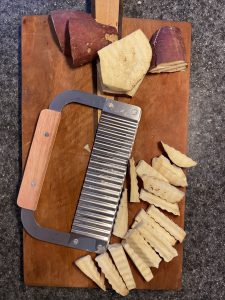 Makes 6 servings
Serving Size: 10 fries
Ingredients
Non-stick cooking spray
4 medium Japanese sweet potatoes
2 tablespoons oil
Seasonings (Optional. Try salt, pepper, seasoning salt, garlic powder, onion powder, chili powder, or paprika.)
Directions
Preheat oven to 475° F.
Lightly spray the baking sheet with non-stick cooking spray.
Wash potatoes thoroughly and dry with a paper towel.
Chop potatoes into long strips about 1/2 inch thick. (If you don't have a crinkle cutter, a chef's knife will work fine.)
Put oil in a bowl. Add potatoes and toss to evenly coat with oil. You may add seasoning to the bowl.
Spread strips in a single layer on a baking sheet and place in a preheated oven.
Bake at 475° F for 20 minutes.
After 20 minutes, take the sheet out of the oven and turn the potato strips over.
Immediately return the sheet to the oven and bake at 475° F for 15 more minutes.
Nutrition information per serving
130 Calories
Total Fat 5g
Saturated Fat 0.5g
Protein 1g
Total Carbohydrate 21g
Dietary Fiber 3g
Sodium 10mg
Excellent source of vitamins A and C
Don't miss another great blog: Subscribe Now