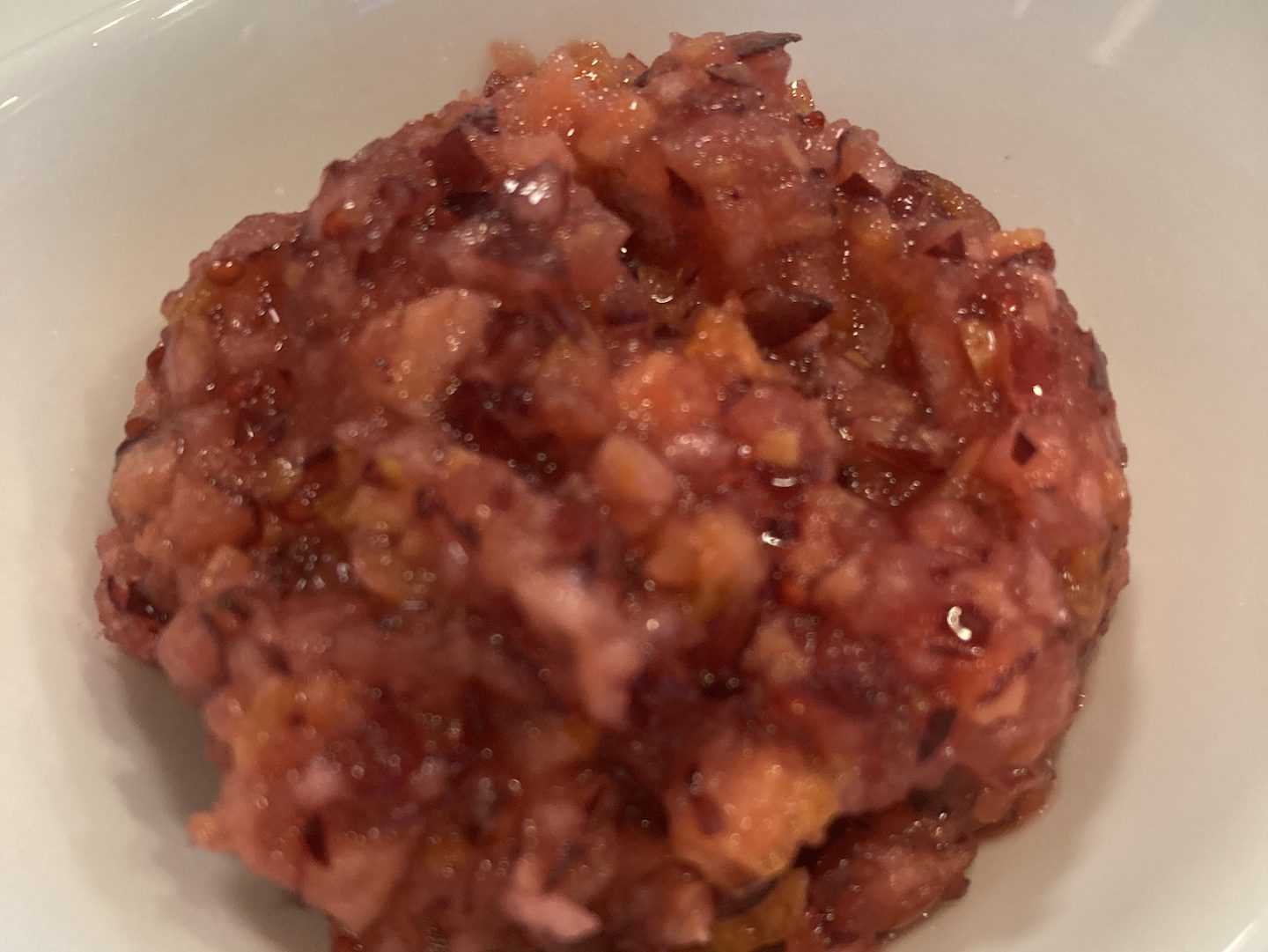 Cranberries are super healthy with lots of antioxidants. Thanksgiving, however, does not bring out the best in this super fruit as they are usually accompanied by lots of sugar. This recipe is what I would call healthy-ish as it does have some sugar but lots of fruit that adds most of the sweetness. It also keeps for a week (or more) in the refrigerator to spice up all the leftovers after the big day. Another positive for this recipe is that you can make it days in advance. You do need a food processor; a blender will not work for this recipe.
Ingredients
1 navel orange, scrubbed and quartered (any seeds removed)
1 apple, washed, quartered, and core removed
1 12-ounce bag cranberries
1/3 cup sugar
*Note, peels do not need to be removed. Wash well before cutting. Remove seeds before putting in the food processor.
Directions
Using the metal blade in your food processor, process the orange pulsing until finely chopped.
Remove the orange to a large bowl and repeat the process with the apple, then the cranberries.
Add the sugar to the mixture and stir well.
Refrigerate at least 4 hours prior to serving.
Nutrition Information per Serving
Serving Size: 6 ounces
Calories: 140 calories
Fat: 0 grams
Sodium: 0 mg
Carbohydrates: 36 grams
Fiber: 5 grams
Sugars: 27 grams (Includes 17g Added Sugars)
Protein: 1 gram
Don't miss another great blog: Subscribe Now