Both the amount and types of food we consume contribute to whether our way of eating is healthy. Check out this great handout from our colleagues at NC EFNEP with tips for how to smart-size your portions.
A portion is what you serve yourself or what a restaurant gives you–you can also think of this as a "helping." The reality is that a portion is sometimes larger than it should be. Use your hand as a guide to estimate a smart size portion. Because hand sizes vary, compare your fist size to an actual measuring cup.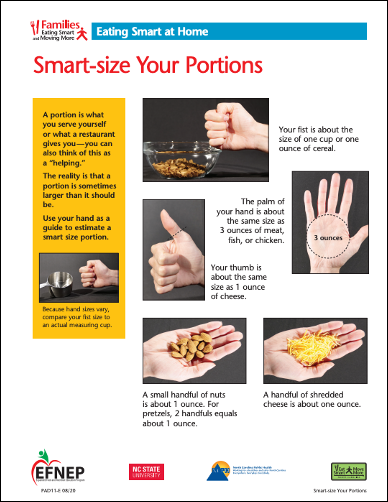 View the rest of NC EFNEP's helpful handouts!
Don't miss another great blog: Subscribe Now