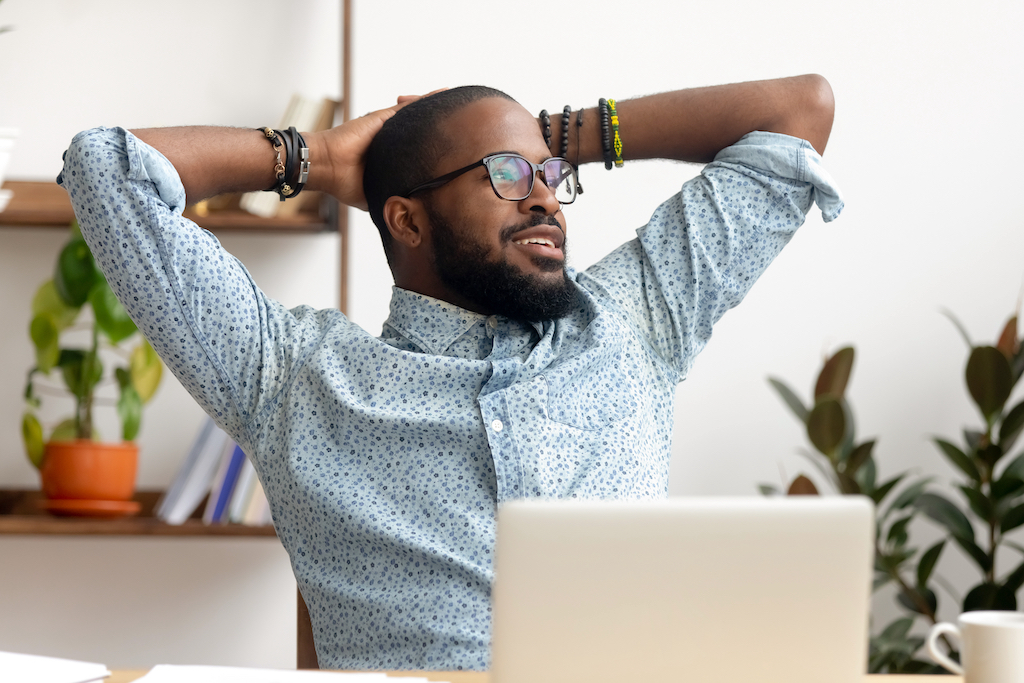 Have you been finding yourself extra stressed, tired, or distracted during work? Truth is, you may be overworking and could benefit from taking breaks throughout the workday. There are many physical and mental benefits of taking breaks at work and they can also boost productivity significantly. This blog will teach you why breaks are essential to our work schedules and how to implement them!
Benefits of Breaks at Work
Work breaks are great ways to decompress or get your body moving and can act as a reset button for work tasks and projects. Work breaks not only increase productivity and a more balanced physical, mental, and emotional health day-to-day, but they also preserve our long-term health and reduce burnout. Here are a few other positive results of taking work breaks:
Reduce stress
Limit injuries due to cramps, tightness and strain
Reevaluation of tasks, goals, and projects
Boost employee mood and morale
As we are past the one-year mark that many of us have been working from home, dissociation from work and personal life may become a little more difficult. Additionally, some of the good Work From Home practices that we picked up at the beginning of this transition may have fallen behind or become less consistent. Even for the folks that have begun moving into the office or on a hybrid work schedule, our bodies may become significantly more tired after transitioning to a new workspace or interacting with others in the office. These are a few ways to spend your break:
Go for a walk: Sitting at our desks for long periods of time causes stress and strain to certain parts of the body. Getting up out of the chair and going for a walk gets our joints moving and blood flowing resulting in less aches and pains after a long day.
Mindfulness & meditation: Work often has us overthinking about our long to-do lists and the large amount of tasks we have to complete. This causes us extra stress and pressure throughout the day and may result in less efficient or lower quality work. Taking a mental break and practicing mindfulness or meditation will help you focus on what is in front of you at the moment. This will also help you feel relaxed and refreshed when returning back to work.
Stretch: Not all breaks have to be a long period of time. Stretching is a great way to take a quick break in between meetings or intensive work periods. Another great thing about stretching is that there are endless varieties of stretches that can be done sitting or standing. Check out the 8 Stretches to Do During the Workday blog for some ideas of stretches to loosen up your body and increase mobility.
Don't miss another great blog: Subscribe Now