Your stomach is rumbling and you eye the clock wondering if you can make it to dinner? The Ziploc snack bag you keep filled with healthy emergency snacks in your desk drawer is empty and you wish you had remembered to fill it.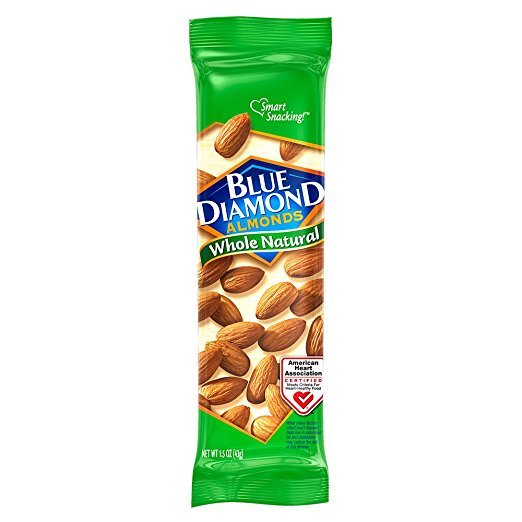 You know you will not have a good workout after work if you don't get a snack. Your options include the office kitchen or the vending machine. Choose wisely, what you have access to in the office kitchen or vending machine may be high in sugar and will not only send your blood sugar high but then drop you back to the hungry place.
First, find a snack for today – look for plain nuts in the vending machine. If they are a large serving, which usually they are, split it in half for two days.
Prepare for the days to come by refilling you desk drawer snack bag. Get a large freezer size Ziploc bag and consider adding the following:
1 ounce portion of nuts – these single serve packets to the trick
Cereal bars with less than 5 grams of sugar and whole grains
Single serve no sugar added applesauce
Small servings of dried fruit
Consider starting a healthy snack station in your office. Keep a basket full of healthy snacks in a central location for employees to purchase as needed. Keep prices similar to the vending machine options (around $0.50 – $0.75) and place a piggy bank next to the basket to collect the coins. The snack basket can include items such as single serve air-popped popcorn such as Boom Chicka Pop or SkinnyPop, single-serve applesauce, nut packs, low-sugar cereal bars, and more. Below is an example of our snack station: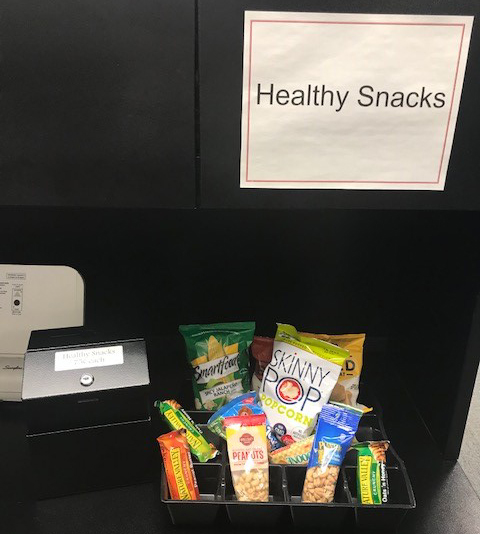 You might also like:
Are Nuts Healthy? 5 Reasons to Snack on Nuts
The Perfect Grab-and-Go Healthy Snack
The Best Low Sugar High Protein Yogurt
Don't miss another great blog: Subscribe Now