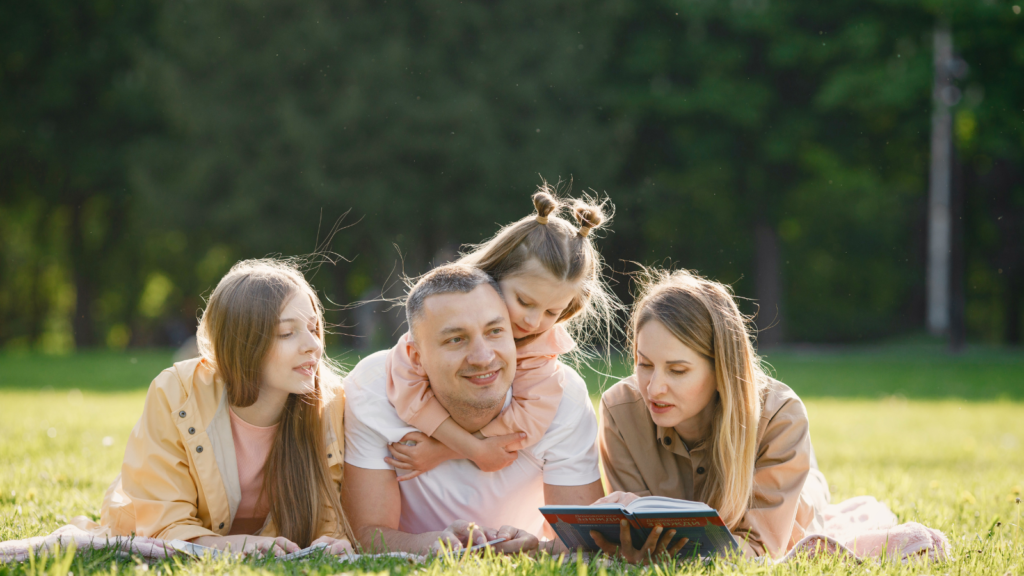 A little late in the month but…September is library card sign-up month! I know, this is a wellness blog, not a reading club. In my family, however, the library and the books and activities that it beholds are an integral part of our whole-person wellness. We are very grateful to live close to many great libraries that offer many wonderful resources.
Not all of these resources are book-related. For example, just in the past month, our library hosted activities that involved campfires, tie-dying, basketball, Lego building, yoga, craft days, and more. Talk about a boost to your social and mental health! These activities were fun for the whole family, but also great ways to engage with people in our community who have similar interests. These activities were fun all on their own, but occasionally, we took it a step further.
Although our house is not within walking distance of the library, there is a park nearby! Many times, we have taken a picnic lunch with us to these activities and walked to the park afterward to enjoy some healthy food and warm sunshine. Sometimes, we would even bring our library books with us to read while we lounged and relaxed at the park after lunch.
Libraries are so much more than books (although, that is an awesome part), they also are centers of the community that bring folks together and can inspire mental, social, and physical wellness. I encourage you to find your local library if you haven't already, and see what type of wellness your library can offer you. If you live in North Carolina here is a directory of all the NC Libraries.
Don't miss another great blog: Subscribe Now