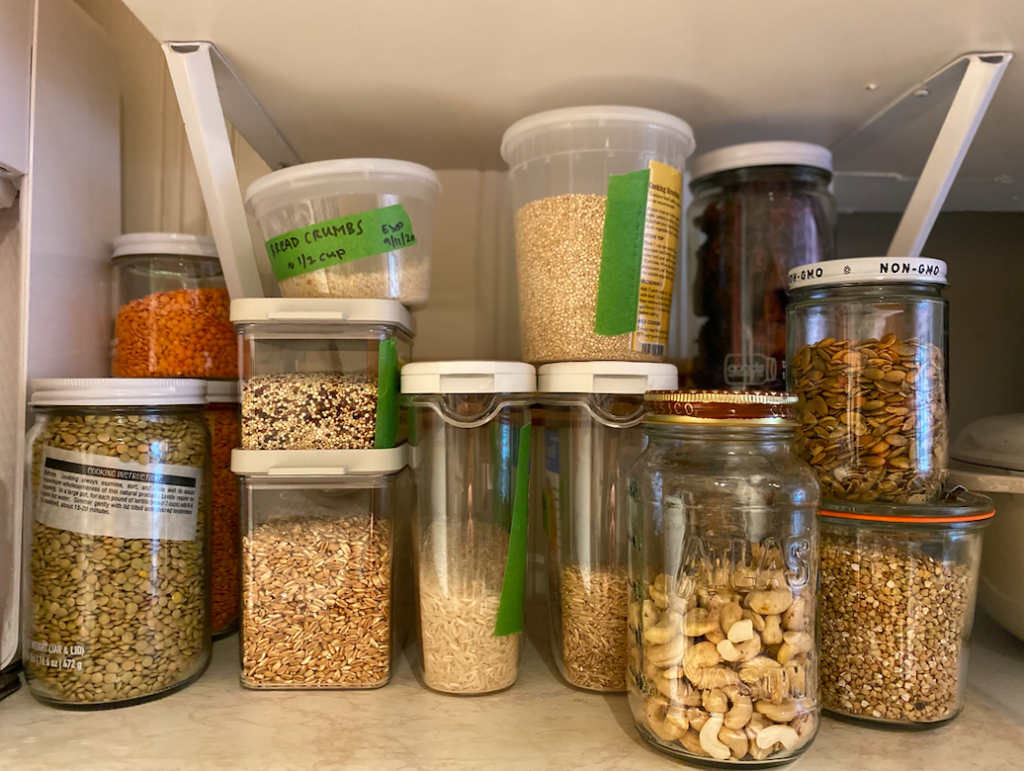 "A pantry is like a quiver of arrows, at your back and at the ready."

Abra Berens in her cookbook, Ruffage
Pantry staples are more important than ever. For the past several months, I have only been going to the grocery store once a week, which has made me more mindful when planning my weekly shopping trip. Actually, our Meal Planning 101: An Easy Step-by-Step Guide blog has been especially helpful during this time.
I like to put some of my pantry staples in clear containers on an open shelf in my kitchen, that way I can see how much of each item I have on hand (see picture above). Pro tip: cut out the cooking instructions from the original packaging and place it in the container in case you forget. Seeing what you have on hand and keeping them within reach helps you use your pantry items regularly. Also, a well-stocked pantry can be the difference between eating at home or getting take-out, which is a great way to save time and money.
Since I am only grocery shopping weekly, I do not make any secondary trips if I realize I have forgotten an item. Instead, I have embraced recipe improvisation. For example, recently a recipe called for a serrano pepper and I didn't have any on hand so I just improvised with crushed red pepper flakes. This could be done with cheeses, maybe a recipe calls for feta but you only have parmesan or goat cheese on hand. The recipe won't be the same but it will be similar enough. I have learned a lot about cooking and how to improvise from cookbooks like Ruffage and Salt, Fat, Acid, Heat (which is also an amazing Netflix mini-series).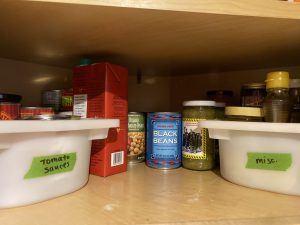 Here are some suggestions to get you started building a strong pantry. You can use a premade pantry list as a reference but we recommend tailoring premade lists to your preferences, otherwise, you will end up buying items you may never use. You can always add more items as you begin to cook more.
Dry or Canned Foods
Whole-grain pasta
Brown rice
Canned tuna or salmon
Canned vegetables
Freezer Foods
Chicken
Ground beef
Whole-grain bread
Fruit
Vegetables
Refrigerator Foods
Milk
Egg
Cheese
Fresh produce (fruit & vegetables)
Condiments & Spices
Vinegar
Olive oil
Salt
Pepper
3 or 4 spices
---
Let's hear from the Admin Team:
I asked members of the administration team what pantry staples have been in their heavy rotation these past few months. We focused primarily on shelf-stable items.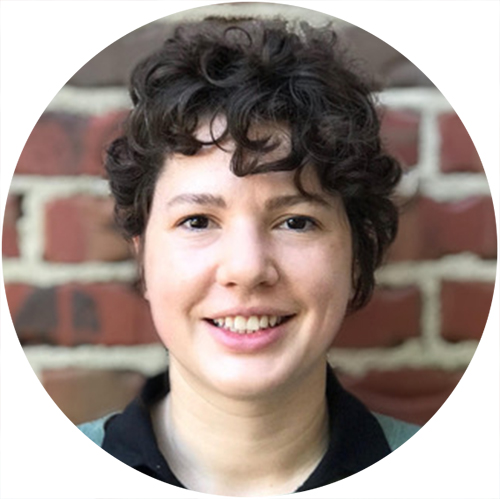 Black beans (canned)
Tomato sauce
Lentils
Chicken or vegetable stock
Vinegar or limes/lemons
---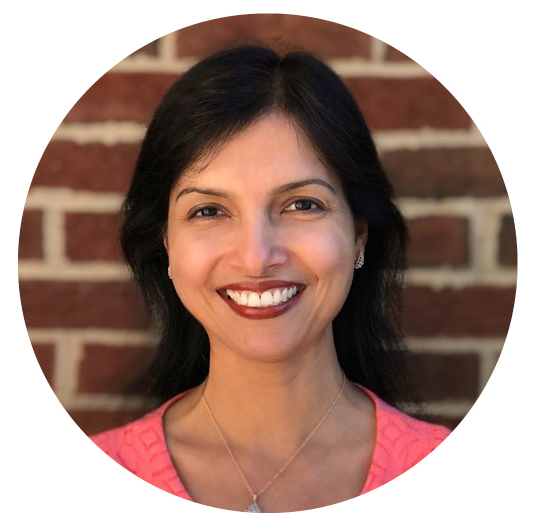 Black beans (dry or canned)
Whole wheat spaghetti/pasta
Crushed tomatoes and/or tomato sauce
Lentils (several options)
Brown rice
Chickpeas
---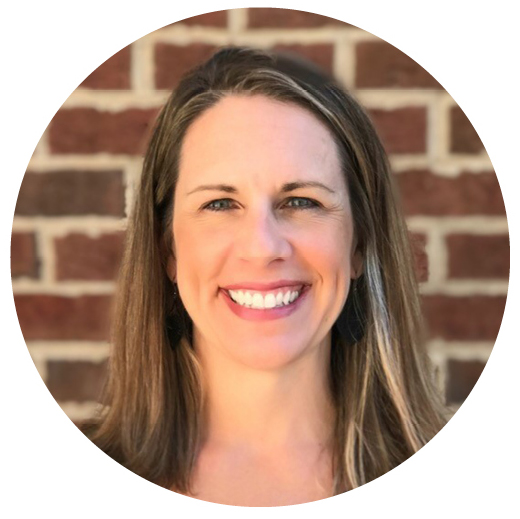 Black beans
Chick peas for making hummus
Chicken or vegetable stock for making soup
Brown rice
Quinoa
---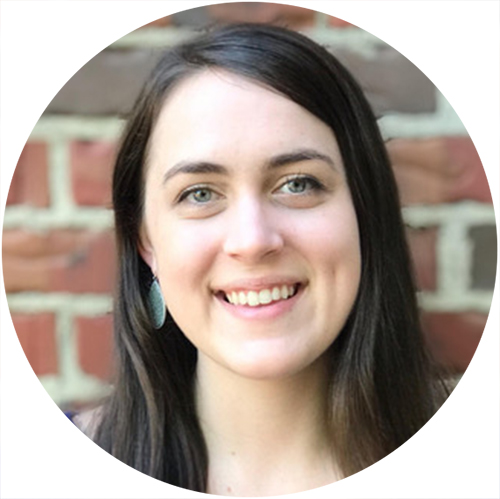 Eggs (not sure if this counts as it's more of a fridge thing but definitely had on heavy rotation for COVID)
Onions & shallots
Quinoa
Olive oil
Lemons/lemon juice
Don't miss another great blog: Subscribe Now