Below is a guest post from Sarah Lockwood, founder of The Prevention Coalition. To learn more, please visit ThePreventionCoalition.org.
Sober and Safe: Celebrate an Alcohol-Free St. Patrick's Day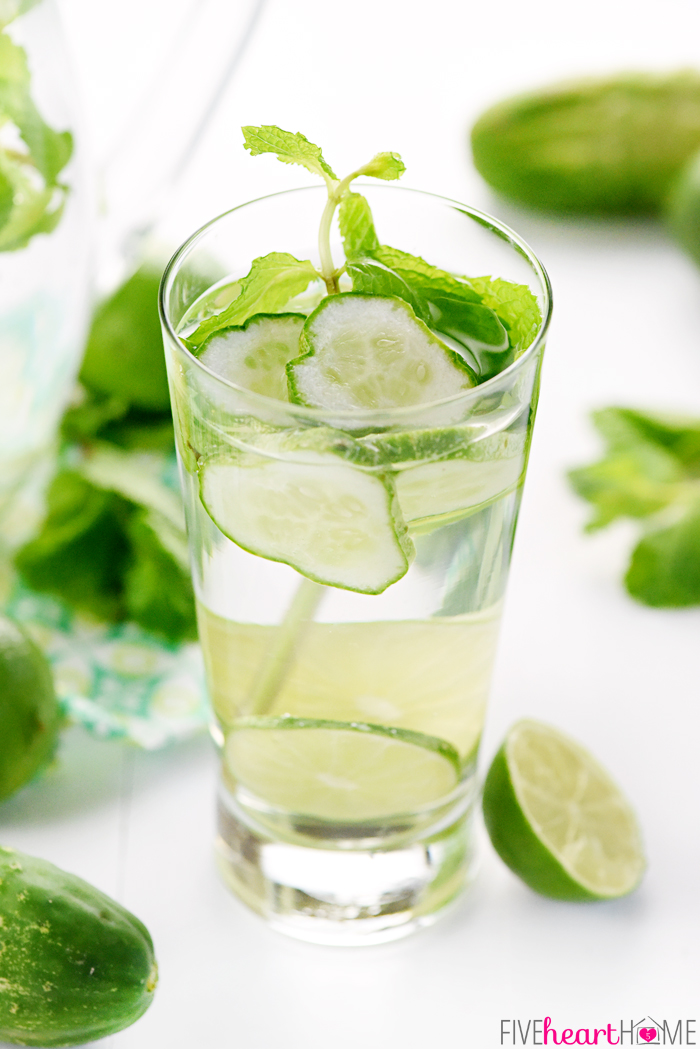 Celebrating St. Patrick's Day without alcohol may seem a bit like spending the Fourth of July without the fireworks or Super Bowl Sunday without the guacamole. Spending a booze-free St. Patty's Day is definitely an off-the-beaten-path approach to a holiday that's synonymous with green beer, Guinness, and Irish whiskey. But sometimes it can be fun to break the mold and do something different. There's a lot to be said for doing it sober this March 17. There's no hangover to worry about and no need for a designated driver (unless you want to fill that role for others). It's also a thoughtful gesture for friends who don't or can't drink, and it's a very good way to make a positive impression on your kids.
There's good precedent for observing the day in respectful sobriety: in many parts of Ireland, St. Patrick's Day is a day of religious observation and an opportunity to celebrate with Gaelic activities, such as dancing, Gaelic singing, and watching hurling matches. In fact, it wasn't until a few years ago that the Irish themselves picked up on all the hubbub that typifies the day throughout the United States and in other parts of the Irish diaspora.
Heritage, not hullabaloo
Believe it or not, there are a number of fun ways to celebrate St. Patrick's Day. Sober St. Patrick's Day is a non-profit organization that promotes the day as means of celebrating Irish history and heritage rather than an excuse to drink 'til you drop. Sober St. Patrick's Day is dedicated to promoting "a healthy and safe experience for family, friends & people in recovery and others." They organize parades and events that emphasize Irish civilization in all its fascinating aspects. Based in New York, the group supports fun and informative events in Philadelphia and Richmond, Virginia, as well as Dublin and Belfast in the old country.
Love a parade?
Many cities throughout the U.S. have St. Patrick's Day parades. Check the newspaper, contact your Chamber of Commerce, or go online for the time and location of the parade in your community. It's a good time, and there's usually something for everyone to do, kids included. If you're Irish (and even if you aren't), why not get into the spirit of things by wearing your green (the louder the better), or you could kick it up a notch with a green wig and face paint for the kids.
An Irish feast
Why not try some traditional Irish cuisine? Try a healthier version of corned beef and cabbage, such as one that uses corned turkey breast and roasted cabbage. Or try a corned beef and cabbage soup. Instead of the traditionally heavy side dish colcannon, try a lightened up version that uses cauliflower instead of potatoes.  Add some whole wheat Irish soda bread and you've got a meal fit for the heartiest Irish appetite. You can also replace the green beer with healthier alternatives, like unsweetened iced tea with lemon or lime, or a lime mint infusion, made of sparkling water (can be lime flavored) lime slices, and fresh mint leaves. Click here for more healthy St. Patty's Day recipes.
St. Patty's Day with your pooch
Don't forget your furry best friend on St. Patrick's Day. Take him along for the parade festivities (if he's skittish, you might consider another option), or as Rover.com suggests, head to your local dog park for a good old-fashioned romp in the green grass. If your dog isn't accustomed to being off the leash, you should probably leave it on (some dog parks have a special closed-in area where dogs can roam leash-free).
Family time
This St. Patrick's Day, save the alcohol for another event and try wearin' the green without pulling a few pints. Make it a family day, something everyone will enjoy and remember fondly. You might even decide to go alcohol-free every year.
You might also like:
No Need to Stop the Green: Healthy St. Patty's Day Recipes
My Favorite Green Smoothie Recipe
Don't miss another great blog: Subscribe Now