It's that time of year again!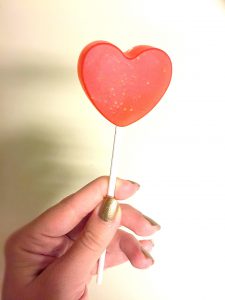 Where love is in the air. Hearts are all around. Everywhere you go is decorated in various shades of reds and pinks.
The grocery stores are loaded with all kinds of stuffed animals and flowers. Oh, and who can forget those isles filled with chocolatey treats.
Everyone wants to do a little something for that special someone in their life. No matter who that special someone is, you want to show them that you care. Well here is a cute and healthy alternative to that heart shaped box of chocolate.
Strawberry Lemonade Gummy Lollipops
What you will need:
A Container of Strawberries or 2 cups Organic Strawberry Puree
¾ cup Lemon Juice (if possible freshly squeezed)
3 Stevia Extract packets
¼ cup Unflavored Gelatin
Cheese Cloth
Heart Shaped Silicone Mold
Lollipop Sticks
Directions:
Wash strawberries, cut off the leafy part, and puree in a blender. Measure out 2 cups of the puree and place in a medium-sized bowl.
If using fresh lemons, squeeze out the juice. Measure out ¾ cup of lemon juice and add to the bowl with the puree.
Stir in the stevia extract.
Drape cheese cloth over a medium size bowl (or directly over your sauce pan), pour mixture in the center of the cheese cloth. This can be very tricky on your own, so it's the perfect opportunity to get that special someone involved. Tie the cloth closed and squeeze to get as much liquid out as you can (you should get about 2 cups after straining).
Pour mixture into a non-stick sauce pan, sprinkle the gelatin over top, and let sit for about 5 minutes.
Stir mixture together and rid it of any big clumps.
Place the pan over medium-high heat and stir constantly.
Once there is a strong bubbling remove from heat.
Let mixture sit for a few minutes so bubbles have a chance to go away, then carefully scoop mixture into your mold.
Let cool on the counter for about an hour, then place in the refrigerator.
Refrigerate until firm.
Remove from mold and carefully insert a lollipop stick into the bottom of the gummy.
Keep refrigerated until ready to share!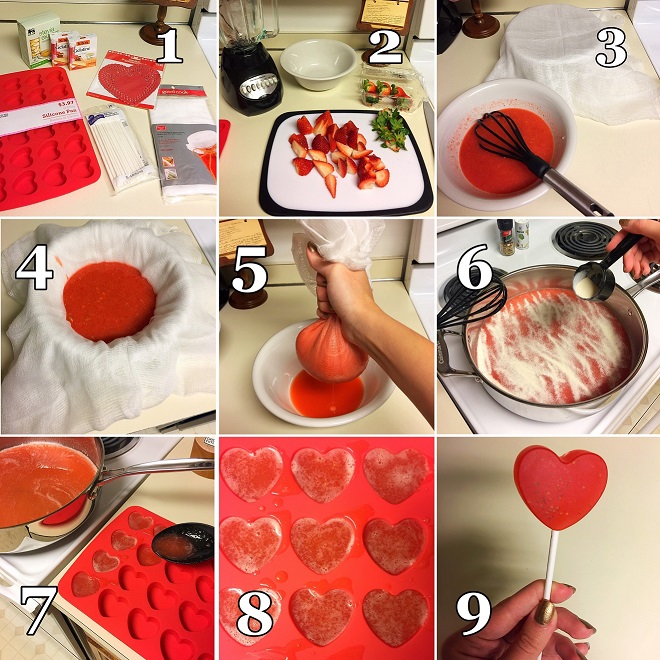 Don't miss another great blog: Subscribe Now