I love a non-recipe recipe. A recipe that really is just a very simple prep technique with a few ingredients. No need to measure. I recently had a breakfast for our department and wanted to serve one vegetable dish. Not an easy feat for a Westerners that usually don't eat vegetables at breakfast. We had multiple dishes but this one went first – a HUGE bowl quickly disappeared. You could serve this for breakfast as we did or as a side for any meal. You can use any kind of cherry tomatoes, any color, you can also use regular tomatoes cut into small pieces.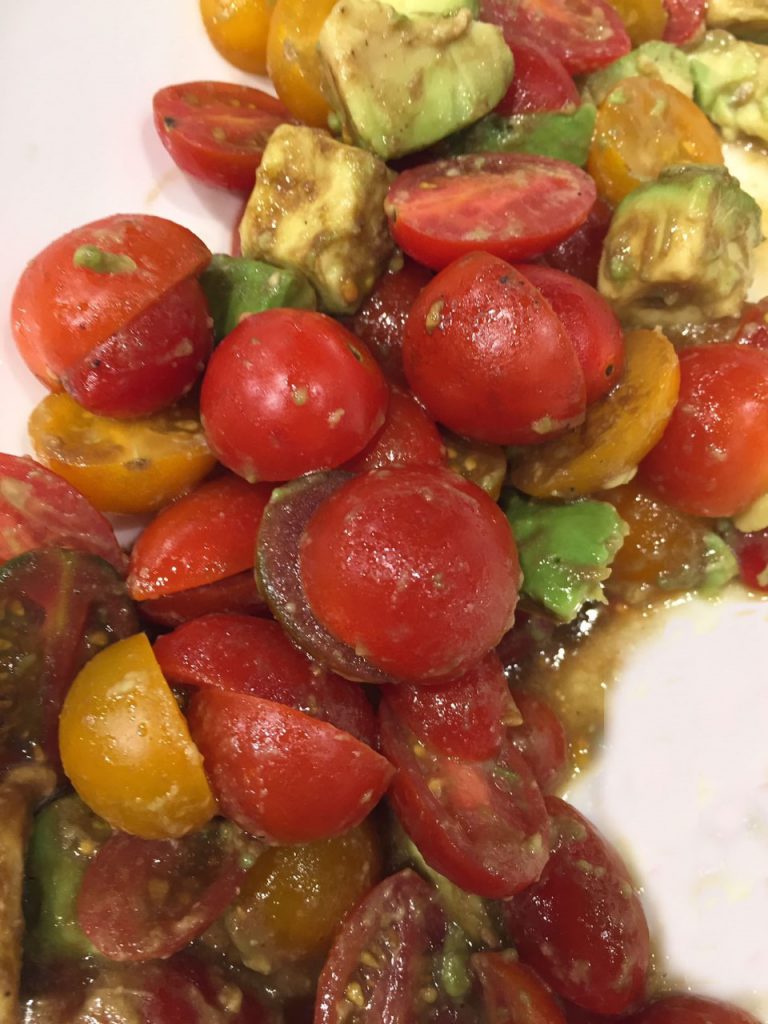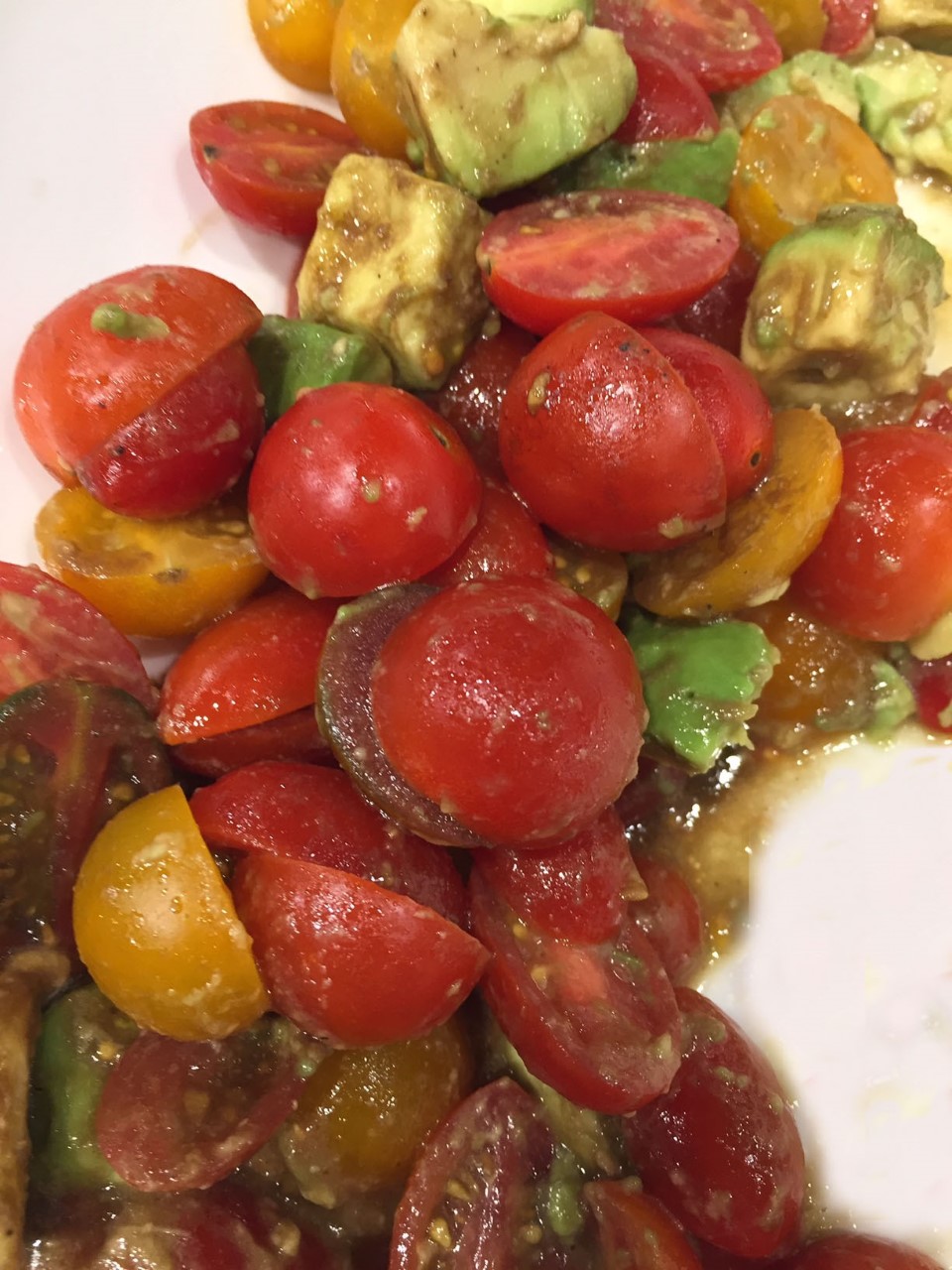 Avocado Tomato Salad
Ingredients
1 Avocado (medium ripeness), cubed
1 pint cherry tomatoes, cut in half
Balsamic vinegar
Olive oil
Salt and pepper to taste
Instructions
1. Prep the vegetables.
2. Place in a large bowl and add about 1-2 Tablespoons each vinegar and olive oil.
3. Season with salt and pepper to taste.
Don't miss another great blog: Subscribe Now