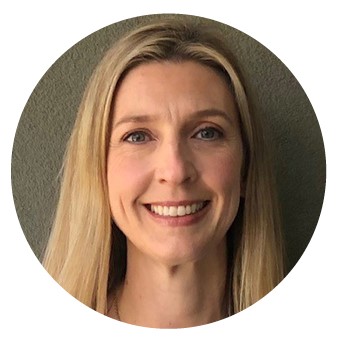 We are thrilled to announce a new addition to the Eat Smart, Move More, Weigh Less instructor Team: Laura Sanders. Laura joins us from Los Gatos, California, teaching Eat Smart, Move More, Weigh Less online classes for the west coast time zone. Laura is a Registered Dietitian Nutritionist (RDN) and will begin teaching classes this June. Below is a little bit about Laura in her own words. Welcome, Laura!
"Hi! I'm Laura Sanders. I live in the Bay Area of Califonia in the Santa Cruz Mountains, halfway between Silicon Valley and the beach (about 20 minutes each way). I have been married to my husband, Paul, for almost 18 years. He works for a home building company so he travels a lot to Seattle, Los Angeles, Centra CA, and Texas. We have two kids, August (11) and Olivia (8), plus our dog, Kit (5). I have been home with my kids for the last 5 years, helping out at their schools and managing construction projects. We moved back into the house that I grew up in, built a granny unit for my mom to live in next door, and did a major remodel on this house. I did most of the painting in the house, and no, it's not done and I'm starting to think it will never be done! Before that, I spent most of my career working for the WIC program at several agencies and also at the State of California.
I'm no stranger to North Carolina, I went to UNC-Chapel Hill for my graduate degree (MPH) and then became a Registered Dietitian Nutritionist (RDN). I loved North Carolina and have fond memories of the short time I was there.
I love being outdoors and exploring new places. We love visiting local parks, beaches, and many of our recent family vacations have been to national parks – Banff (in Canada), Grand Tetons, Yellowstone, Sequoia and Kings Canyon.
I recently started repainting furniture and building small decorative things out of wood. I have a lot to learn but have surprised myself at how much I love making things (Pinterest is my new best friend). I saved a bunch of wood that was taken out of our house during the demolition that I hope to turn into picture frames, trays, and wall hangings. You're never too old to try a new activity and develop new skills!
I am excited to teach Eat Smart, Move More, Weigh Less. I love the public health aspect of nutrition and how many changes in our lifestyles to improve our health can have impacts on our entire community and beyond. I also love being a resource for people and helping them find realistic ways to improve their health. I am motivated to eat smart and to move more so that I can keep up with my kids and be a role model for them. I look forward to helping you find your own motivation and get started on this journey together."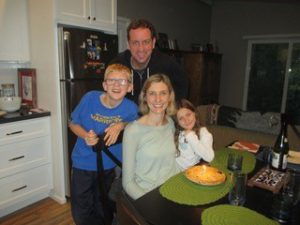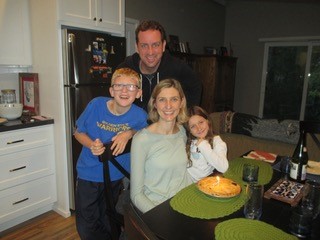 Don't miss another great blog: Subscribe Now