We are thrilled to share today's guest blogger, Lynda. Lynda recently participated in the Eat Smart, Move More, Weigh Less program and she shares her experience below. Wow. Way to go, Lynda!
"I just finished the 15 week Eat Smart, Move More, Weigh Less program with Jenni as my instructor. I have to say that the day before the first class, I was in tears not wanting to do it. I imagined the worst of what would be said and what we would have to do. I had never taken an online class before but I thought I would give it a try. It was the absolute best decision I've ever made.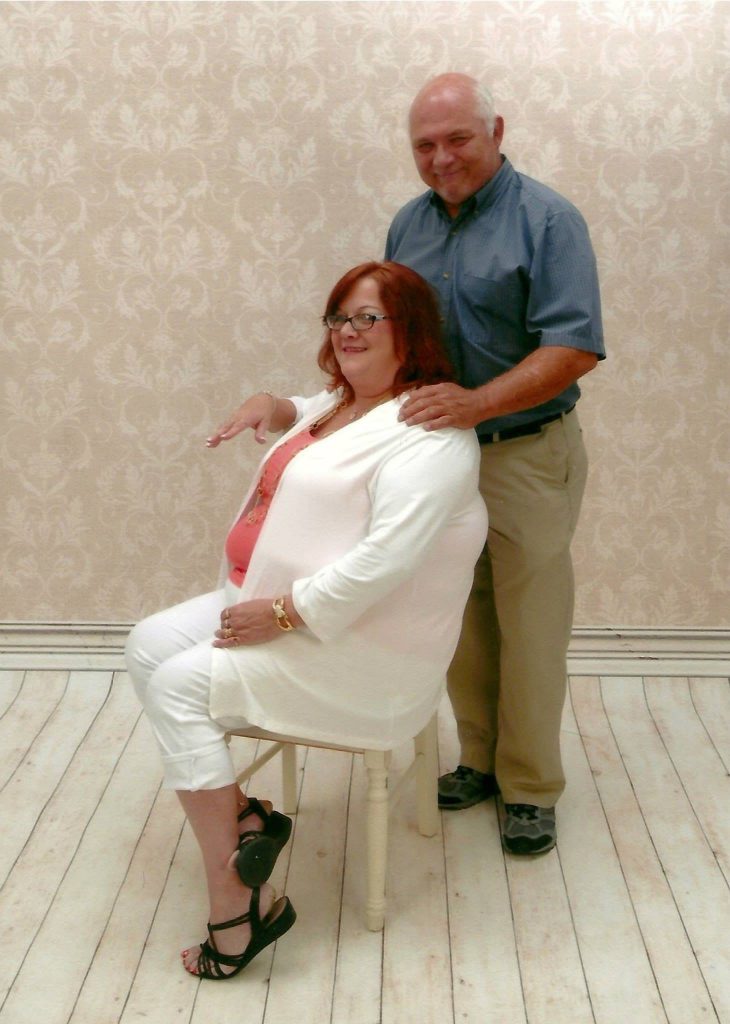 I was a fast food/junk food fanatic! Sure, I had my fruits and vegetables here and there but nothing like I do now. I have been on enough diets to sink a battleship and yet not one of them gave my the incentive to make it a lifetime change! This 15 week class given me great learning tools. There's something in it for everyone!
I began my journey with drastic changes! I always rode in motorized carts when shopping and if they didn't have any, I avoided that store altogether. Then I decided to take baby steps and walk as much as I was able and if it got too be too much, I would ask for a cart. Now I go into those stores I avoided and I walk!
When I received the Eat Smart, Move More, Weigh Less packet in the mail and saw the 'log' book, my first thought was "oh no that's too much work"! I've never ever logged foods until I gave it a try and now it's become habitual! I had no idea how much a portion size was and in order to keep within my allotted calorie intake, I had to figure out how. So along with what I learned during classes, I went to Walmart and bought some 'as seen on tv' measuring cups to use accordingly with the serving size on the package. Granted this can be a little time consuming, but well worth the effort when results are seen! I used to buy unhealthy pre-packaged foods to cook because it was 'easier'. That is past tense. I look forward to going to the store for healthy meals. I've tried new fruits and veggies! I'm becoming more creative with foods….something I would have never previously done! When I go to the store, I read labels and compare. This is another thing that I've never ever done. It's mind blowing how tricky labels can be!
I have illnesses that are temperamental so some days I can move more than others and that's ok! I haven't been able to take cholesterol medicine in well over a year and I always dreaded going for my 3 month blood work appointment. I went in May and for the first time ever, my numbers were phenomenal!! My A1C dropped to 5.9! This is was so very exciting! And it's all due to the changes that I've made since starting this journey!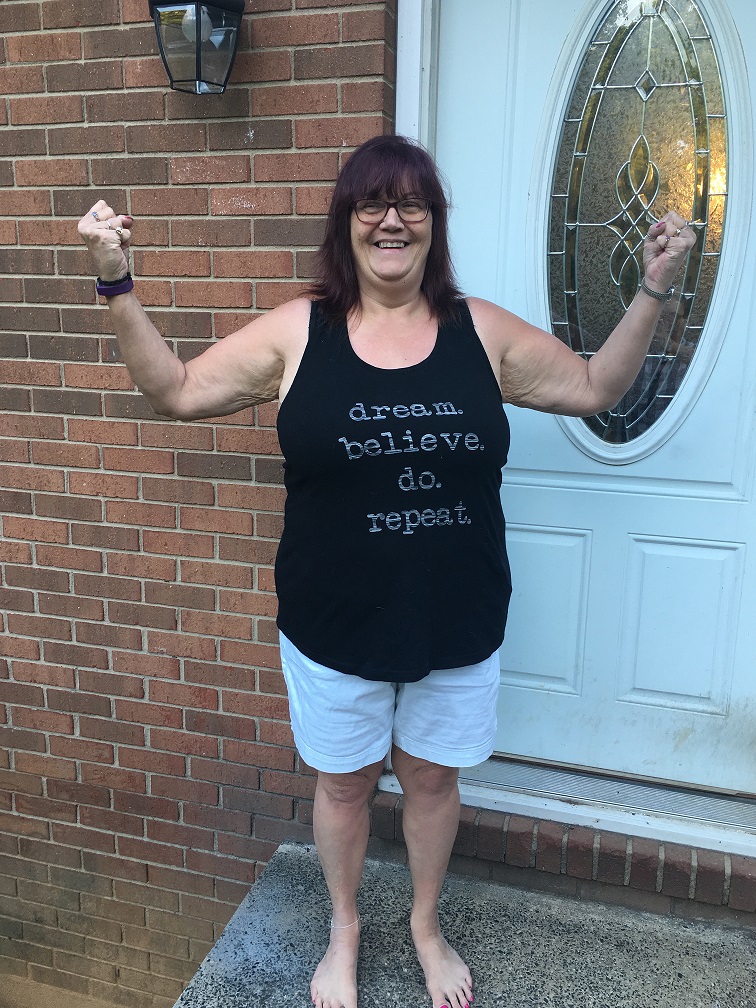 The instructor that I had was amazing! There are not enough words to say how great she is! She made our class enjoyable, as well as educational. She read our comments and in turn, would comment herself. I felt like she was more a part of the group than an instructor. She made me want to continue attending classes and I actually looked forward to Monday's. She's very upbeat, fun, compassionate, extremely knowledgeable and so on. I owe my success to Jenni and Eat Smart, Move More, Weigh Less!
So here I am, 38.4 lbs lighter with 7″ gone and a little over 2 sizes down in clothes! Thank you for making this class available to people like myself. I still have a lot to learn, but am excited to see what the future holds. Oh and I quit smoking a year ago as well!!"
-Lynda, Recent Eat Smart, Move More, Weigh Less Participant
You might also like:
"Hooray! I did it! I did it! I lost 20 pounds!"
"I had a heart attack in the middle of my Eat Smart, Move More, Weigh Less class"
"That's right, 34 pounds in one summer!"
Don't miss another great blog: Subscribe Now