The big game is on Sunday and whether you're hosting a party, attending a party, or just watching at home, there is usually some "Superbowl food" involved. This year, stick to your Eat Smart, Move More, Weigh Less goals while still enjoying the game. Below are a few tips and healthy recipes– Go Team!
Plan ahead. We know the game is on Sunday night at 6:30pm, so we can eat small and healthy meals throughout the day to make sure we are not starving when game time comes around. By keeping hunger at bay, we will be less likely to overeat and less likely to choose unhealthy temptations.  When I'm starving, it's nearly impossible to stop myself from eating the whole cheese dip. But when I am satisfied or slightly full already, I can take a small amount of the cheese dip (it's the Superbowl!) and move on to watch the game, talk with friends, etc.
Bring a healthy option. Going to a party or hosting a party? Bring your own healthy option to save you from the tempting dishes. Just in case there are no, or very little, other healthy options, make sure it is something that you enjoy and something that will fill you up. Believe me, others will appreciate it's there too! My favorite go-to's are sliced vegetables with hummus, this delicious mixed bean salad (tastes better than it looks), or a quick white chicken chili. All of these options are hearty enough to fill me up and become my safety-net at a party.
Move more during commercials. I love the Superbowl commercials more than the football, and I don't like to miss them. But, I can still stand up and walk in place while watching them, allowing me to stretch my legs and get some steps in. If commercials aren't your thing, use this time to walk around the party and mingle with others.
Play a game of "see this, do this". Add some physical activity to your viewing party by making a game out of it. If you see a touchdown, do 10 push ups. If you see a funny commercial, do 10 jumping jacks. This is especially fun for kids to get involved. Here's a list to get you started.
Be mindful. It's time to put all your mindfulness techniques into place. Pay attention to what and how much you're eating by tuning into your surroundings. We tend to eat something because it's there, because everyone else is, or because of the sights and smells of the party. Eat slowly, put your fork down between bites, assess your hunger scale before choosing a food, and take a second to determine if the food is worth your calories. Be mindful of enjoying the party for the people – not the food.
Below are a few healthy Superbowl recipes, but we have many more HERE.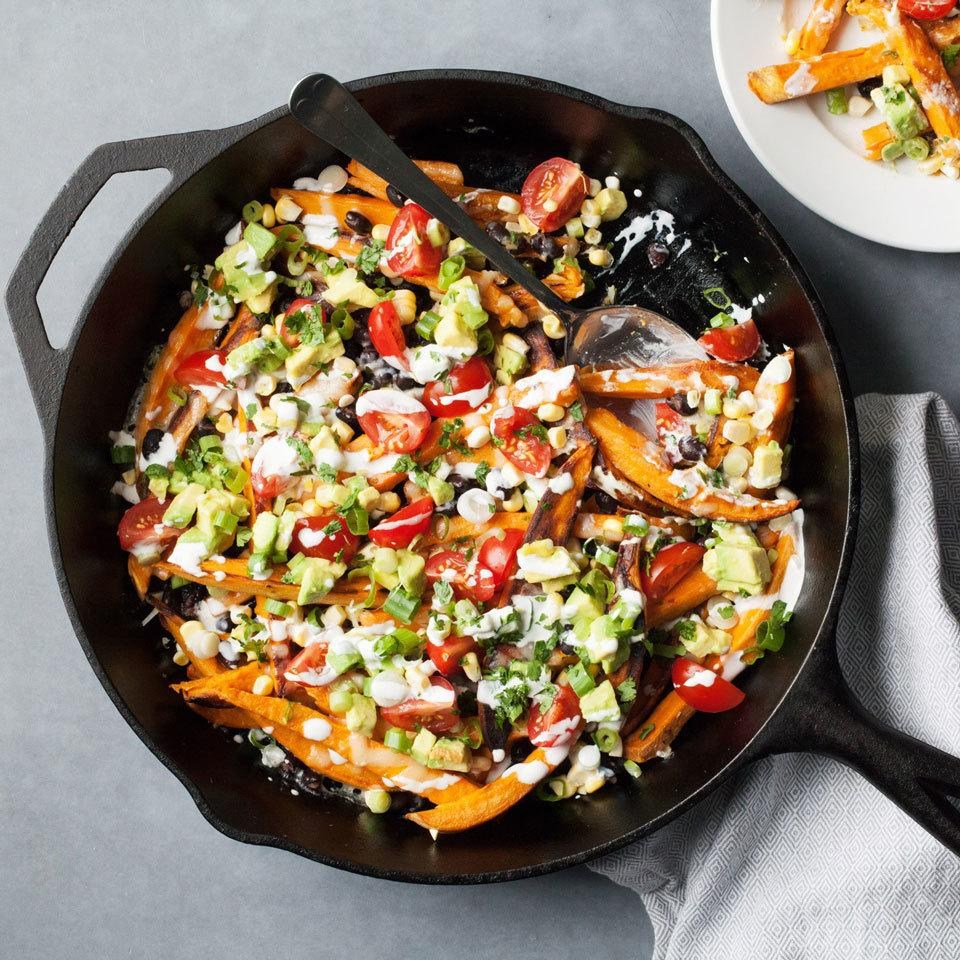 Loaded Sweet Potato Nacho Fries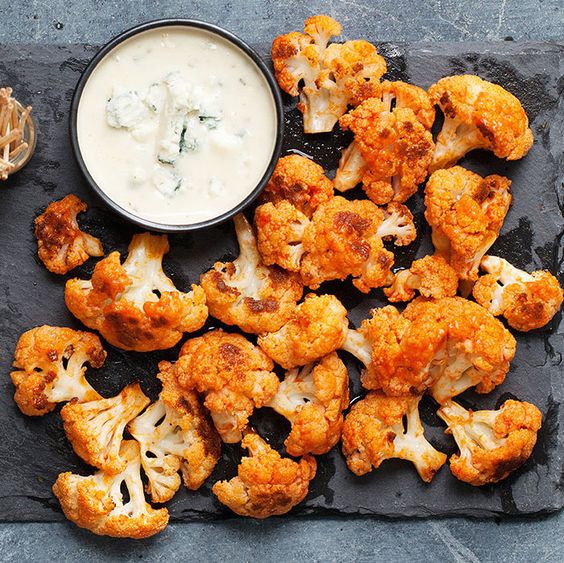 Sriracha-Buffalo Cauliflower Bites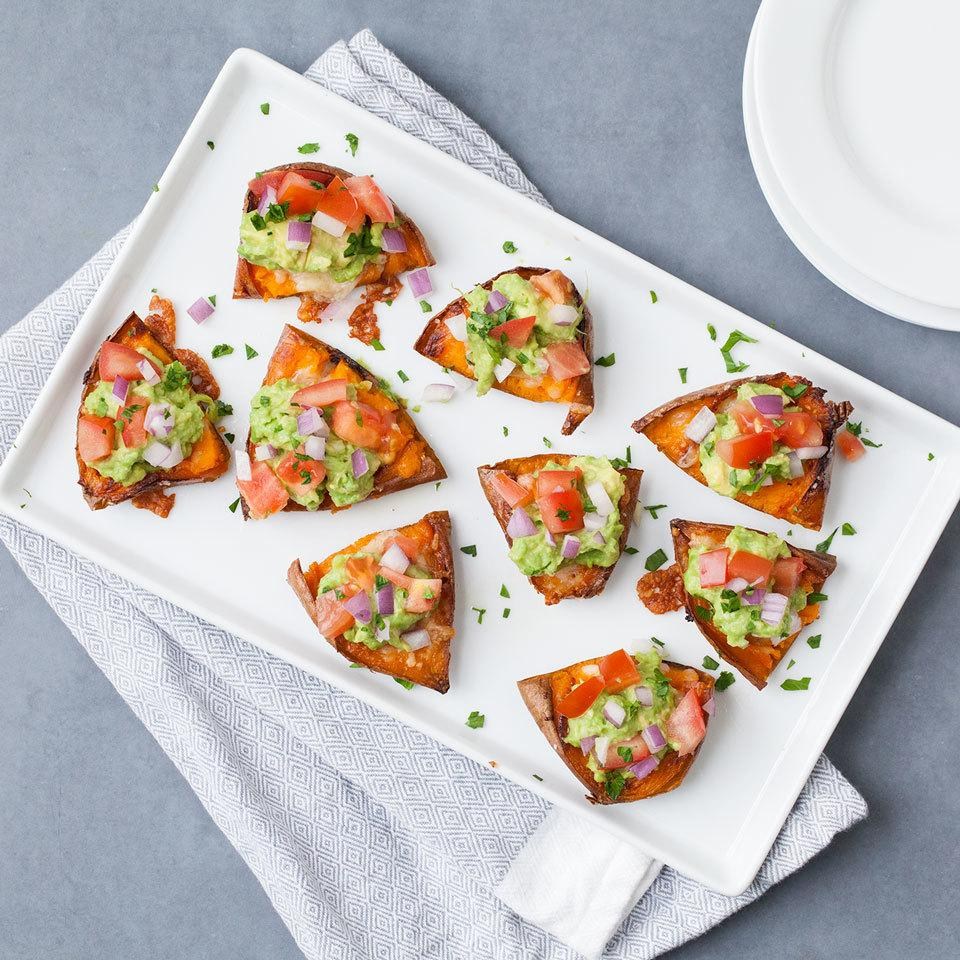 Sweet Potato Skins with Guacamole