And on the first day of Christmas, a good friend gave to me: some workout tips to become a healthier me. ♪♫
One of my absolute favorite things about this time of the year are the decorations. I love the twinkling lights, the vibrant colors, the ornaments, the shimmering tinsel, and the garland making everything look festive. Seeing all of the decorations just puts me in the holiday spirit (which can sometimes be hard when it is still warm and sunny outside).
A lot of time and effort go into preparing for the holidays. And let's face it, compared to everything that has to be done in order to make the season merry and bright, exercise usually takes the back burner. But remember non-traditional workouts, like decorating, still count as physical activity. Anything that gets you to move your body and allows you to work up a sweat is physical activity.
This holiday season you have challenged yourself to maintain and not gain by eating smart, moving more, and being mindful of your choices. But how do you move more with such a loaded To-Do list? I searched and searched for the perfect Christmas workout that wouldn't interfere with my holiday task, then it occurred to me, "Why not make up your own?"
So, here is my Fit-mas Tree Workout: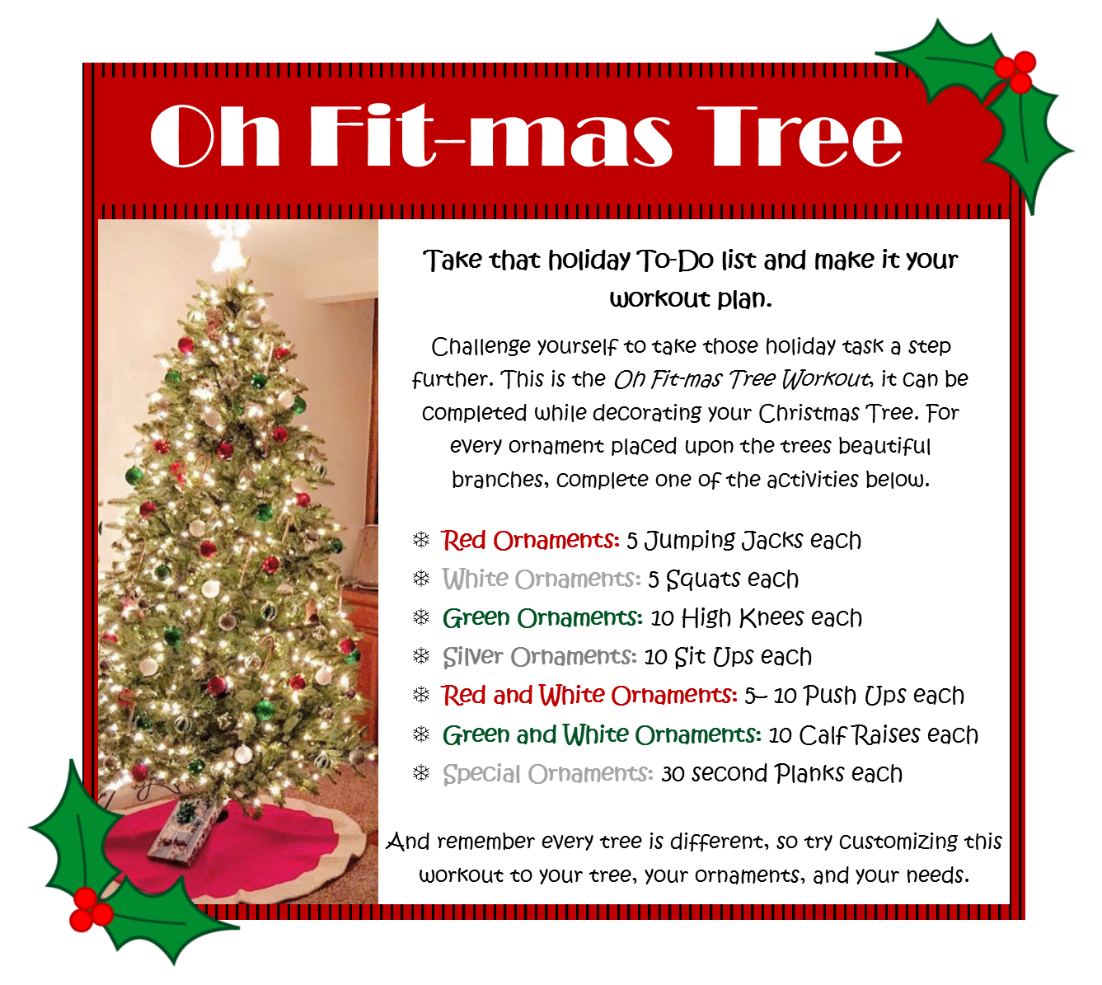 I encourage you to attempt to make your own Fit-mas Tree workout, crank up the music, and get the whole family involved!
If this is a little more than you would like to take on, there are plenty of other ways to increase your physical activity while you decorate.
Taking all the boxes out of storages is a workout in and of itself.
For those who enjoy the site of a real tree, try visiting a tree farm where you can choose and cut your own Christmas Tree.
Walk out the strands of Christmas lights from the storage bin to get them untangled and increase your steps.
To keep the physical activity going after the decorating is complete, we challenge you to do the following "12 Days of Christmas Workout" from Snacking in Sneakers: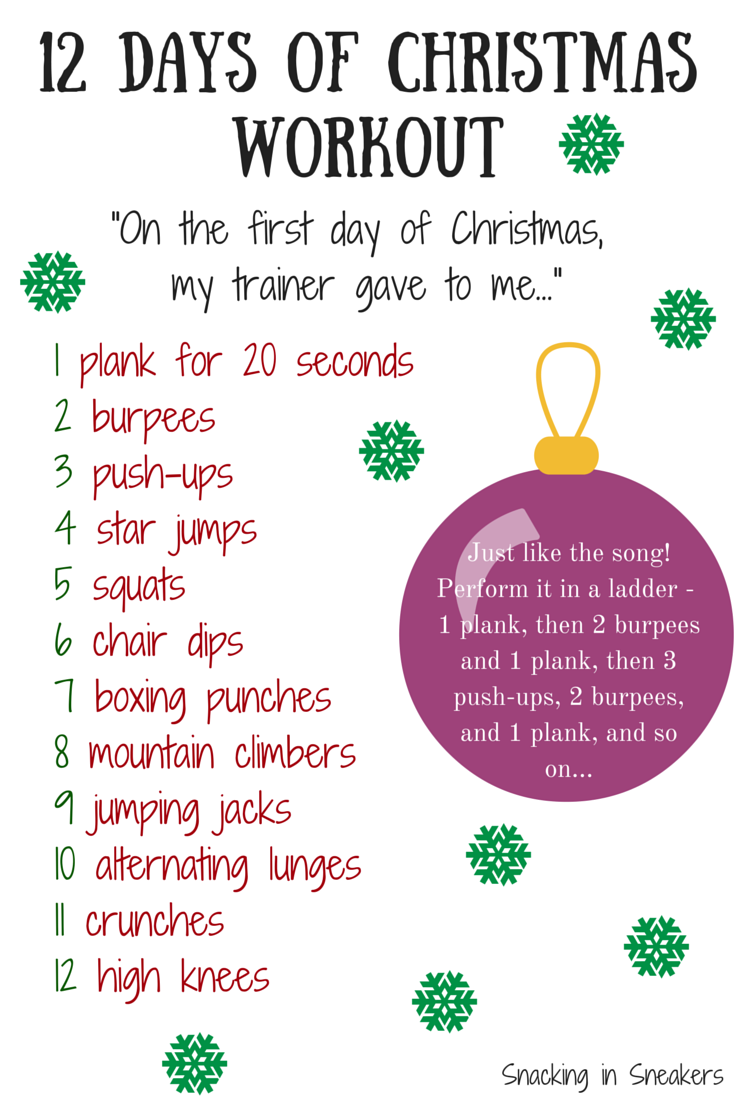 Check out our Pinterest board for other resources and ideas on how to increase your physical activity during the holidays. Join the Holiday Challenge private Facebook page to share your exercise tips and motivation to move more.
Don't miss another great blog: Subscribe Now