Decorating your Christmas tree with your family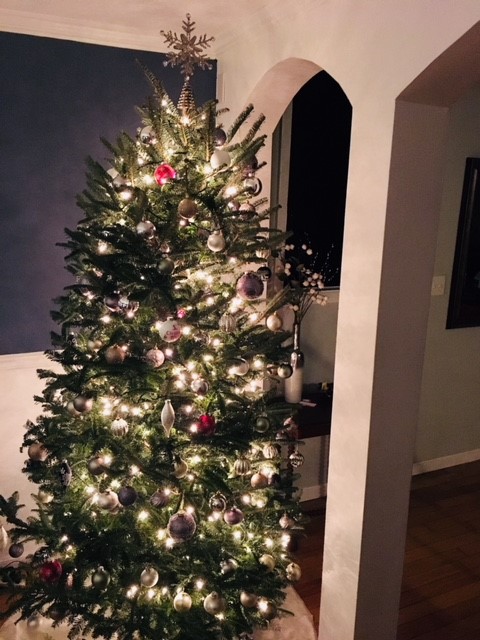 is a great way to add light activity to your day while also making precious memories.  While decorating our tree, I noticed how much activity decorating actually involved.
Just a few ways that this fun family activity (rockin' around the Christmas tree) can help you to move more:
Choosing a tree requires walking around the lot to find the perfect fit.
Purchasing a tree involves lifting and carrying.
Setting up the tree requires trimming and adjusting.
Stringing lights around the tree involves a good dose of upper arm movement.
Unpacking and picking out your favorite ornaments incorporates bending, lifting, and squatting.
Hanging ornaments involves upper arm strength, bending, walking, reaching, and squatting.
When we finished decorating our tree and stood back to gaze at the final product, I felt a great sense of accomplishment. We not only had a beautiful tree, but I was also moving around for an extra 2 hours after work instead of being glued to my computer to do school work or just sitting on the couch; not to mention it was FUN. Turn on your favorite holiday tunes and start moving with your loved ones!
You might also like:
Don't miss another great blog: Subscribe Now