The Holiday Challenge team is pleased to announce that the 2015 Holiday Challenge was the biggest and best yet!  A total of 13, 632 participants signed up from all 50 States and Canada.  Even among the holiday hustle and bustle, 67% of participants were able to maintain their weight and 25% lost weight.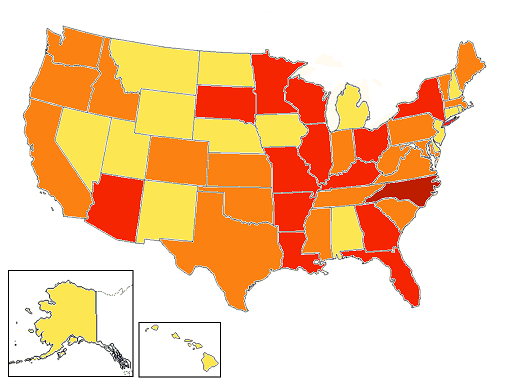 This map represents the number of participants from each state with yellow displaying the least and red displaying the most.
To view a copy of our full outcome report click the link below. Don't forget to pass it along to the facilitators of the Holiday Challenge at your workplace.
Congratulations to all who maintained their weight through the holiday season. We hope to see you again this fall for the 2016 Holiday Challenge and more tips, support, and delicious recipes!