Fall has arrived! Thank goodness!! It's the time of cool air, football, pumpkins and a steady train of holidays that involve food. Halloween is one of the first stops on the train and is one that often derails our healthy habits. Consider these 5 ways to stay healthy this Halloween.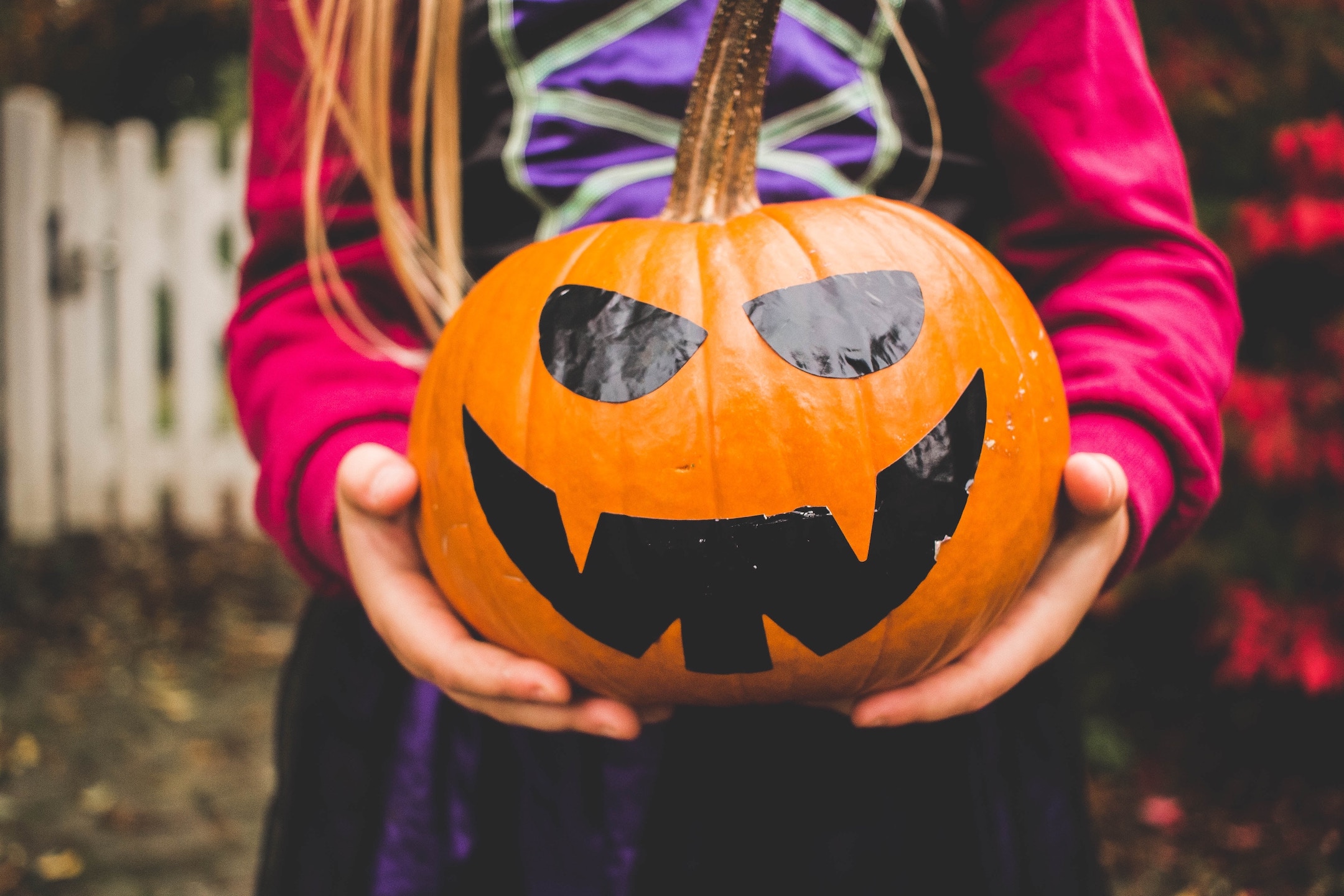 5 Ways to Have a Healthy and Happy Halloween:
Leave it on the porch. Instead of sitting and passing out candy, leave the candy bucket on the porch and walk with your kids or grandkids while they trick-or-treat. You would be amazed at how many steps you can get walking around your neighborhood. And if the kids empty the bowl because no one is watching, it will just be less for you to eat later.
Procrastinate. How many times have you bought your candy at the beginning of October only to find that you have to replenish it several times before trick-or-treating even happens? Avoid the temptation by waiting to buy your candy until just before October 31st so that the only ones that eat it are the little ghosts and goblins.
Buy the 'better'. Relatively speaking, there are 'better' options when it comes to Halloween candy. If you do happen to sneak a treat, lessen the load on your calorie budget by purchasing these lower-sugar/lower-calorie options.
Buy the Dum Dums. I could have Dum Dums in my house all year long and never be tempted. I cannot say the same thing for snickers bars. What do I do? Buy the non-tempting candy to give to the trick-or-treaters and then maybe 'borrow' a snickers from my kids' treat bag.
Does a 'treat' always mean 'candy'? There are non-candy Halloween treats that might be a nice break from the sweets for the little ones. Here are some ideas.
Don't miss another great blog: Subscribe Now