Eating whole grains is an important strategy to achieve and maintain a healthy weight. Whole grains have the bran, endosperm and germ intact while refined grains have the bran and germ removed. Whole grains are higher in fiber, making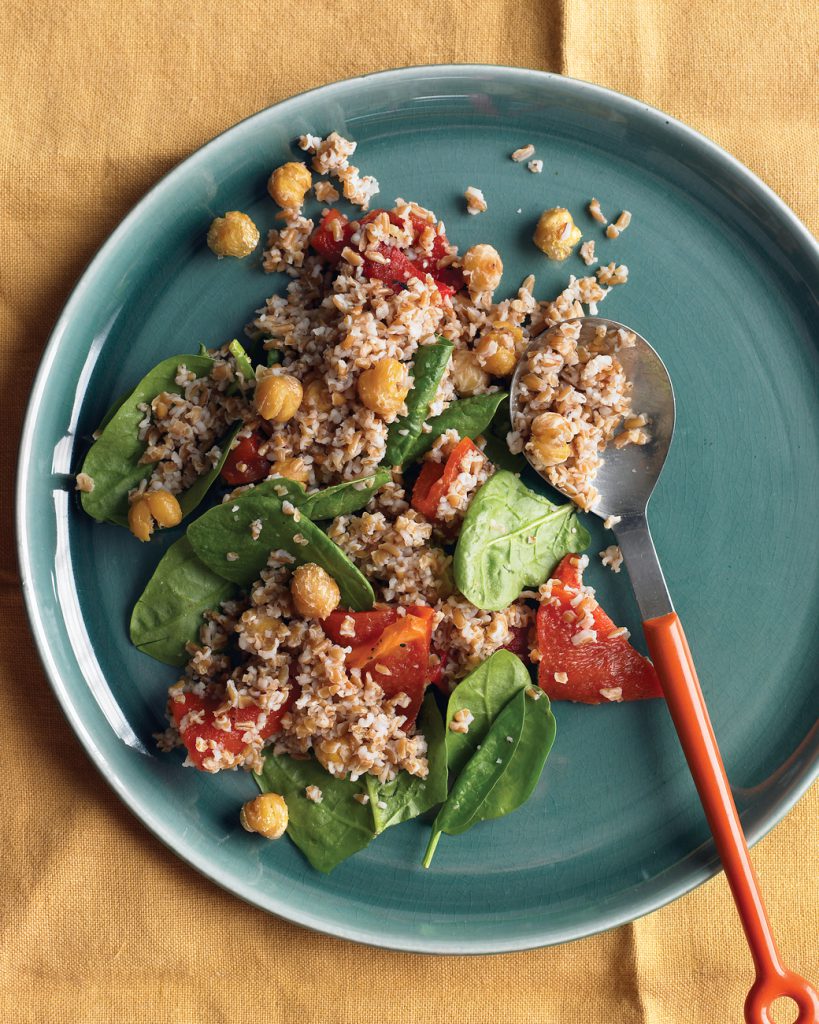 us feel fuller faster and for a longer amount of time. They also play an important role in reducing chronic disease risk, such as stroke, heart disease, and type 2 diabetes. Examples of whole grains include whole wheat, popcorn, brown rice, wild rice, buckwheat, triticale, quinoa, whole rye and oats, whole grain barley, etc. You can find products in the grocery store that are made with whole grains, but one of the easiest ways to make sure you're actually getting the whole grain is to eat that specific grain in its original form.
Bulgur is a perfect whole grain option for busy weeknights. Bulgur is steamed and cracked whole wheat – since it's partially cooked, it's ready to serve in just a few minutes. Soak 1 cup bulgur in 1½ cup boiling hot water for 7 – 10 minutes and its ready. A good rule of thumb for the proportion of each (the bulgur and the water) is 1/2 cup bulgur per 3/4 cup of water.  Make sure all the water is absorbed into the bulgur grains before eating.
My favorite way to eat bulgur is with sautéed vegetables. I like to use yellow squash, zucchini, and red peppers but you can substitute with any other vegetables you like – 4 cups of chopped & sautéed vegetables mixed with ½ cup cooked bulgur makes enough for 4 people. Add 1 can drained and washed chickpeas to add protein to this dish and make it a complete meal. Season with salt, black pepper, crushed red pepper or any hot sauce of your choice. For my Indian palate, I like to make it spicy and eat with plain yogurt – its delicious!
Let us know if you enjoy eating bulgur – whether it has been on your favorite list already or if you tried it for the first time.
Don't miss another great blog: Subscribe Now