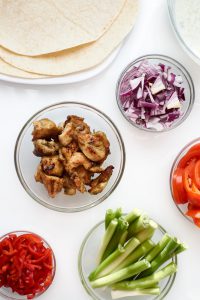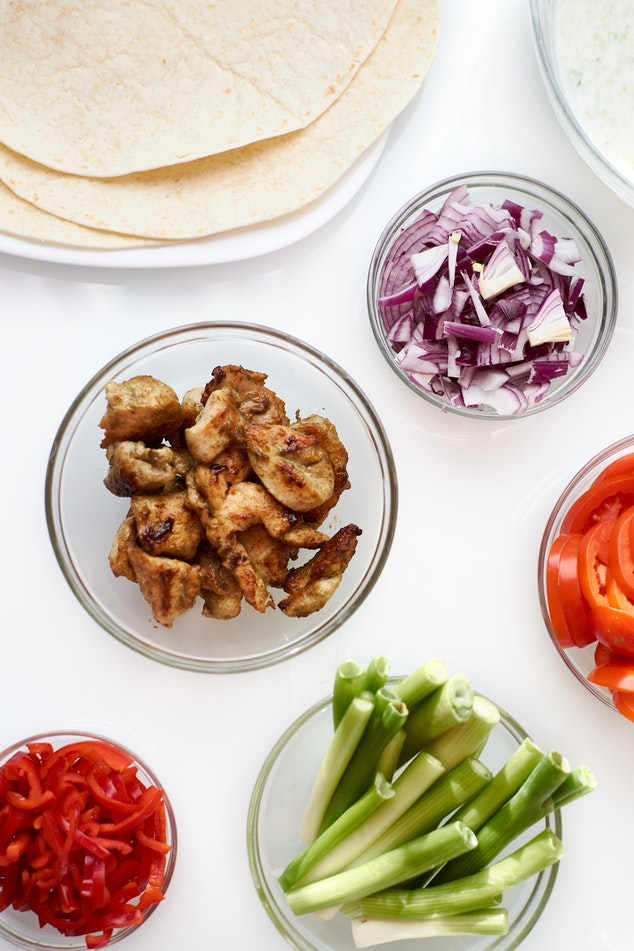 As a new mom, putting together healthy and nutritious dinners every night has become a little more challenging. These days, my go-to kitchen appliance has been my slow cooker. I have always loved my slow cooker for its "throw in ingredients and forget about it" usefulness but I never truly appreciated it until now. Most weeks I need dinners that involve minimal steps with ingredients that I already have on hand in my pantry. It's a tall order. However, these slow cooker chicken fajitas fit the bill on each of those levels, which is why I have made them many times over the last several months. They involve essentially 4 ingredients: chicken, salsa, frozen vegetable mix, and tortillas. You can make them too, just follow these easy steps:
Slow Cooker Chicken Fajitas
Ingredients
1 pound boneless, skinless chicken breast
1 jar salsa (medium to hot based on preference)
1 package frozen fajita vegetable mix (green and red bell peppers, onions, etc.)
Whole wheat or corn tortillas
Optional toppings: lettuce, avocado, plain Greek yogurt, shredded cheese, etc.
Instructions
Place a 1 pound package of chicken breasts into slow cooker.
Pour salsa over chicken.
Set on low for 6-8 hours.
When chicken is done, saute package of frozen fajita vegetable mix with olive oil on stove top until tender. These frozen packages typically include a mix of green and red bell peppers as well as onions.
Place shredded chicken and vegetables onto whole wheat tortilla.
Top with shredded cheese, avocado, etc. as desired.
What's your favorite go-to easy dinner? We would love to hear from you in the comments below!
Don't miss another great blog: Subscribe Now