We are so pleased to introduce our guest blogger, Vicky, as she shares her incredible weight loss journey.  A year ago Vicky was relying on motorized scooters and now she has just finished her first ever 5k race!  In her In her testimony she quotes "There are no magic tricks and no short cuts. It is hard work" . The hard work has paid off and we are SO proud of you, Vicky!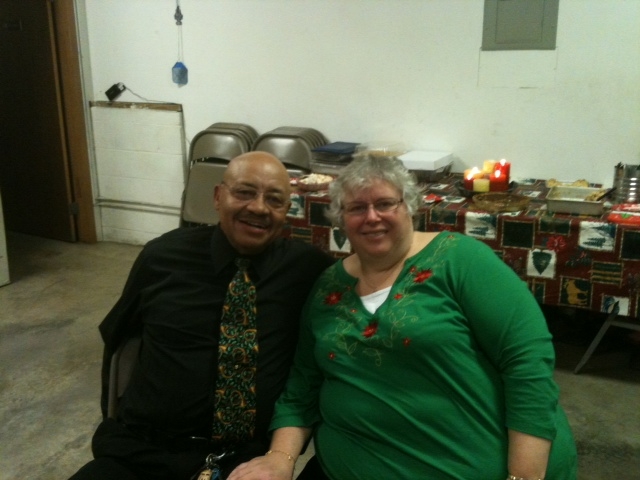 The Eat Smart, Move More, Weigh Less class has been instrumental in helping me achieve my fitness goals.  I enrolled in the class beginning in April 2013.  At the time I had already begun my weight loss journey.  During the 15 weeks of the class, I took in a lot of information, set a Smart Goal, but honestly only made a halfhearted attempt in achieving that goal.  I went on a couple vacations and did not really put what I was learning into action.  What I learned then, to quote my instructor Greg Moore was that "Calories don't take a vacation!"  I did lose a few pounds during those 15 weeks, but walked away knowing that I had not given it my best.
I reenrolled for a class beginning in August 2013.  This time I was determined to really put what I was learning to good use.  I set a new Smart Goal, which stated "I will lose 15 pounds by Nov. 14, 2013 and walk in the Charlotte Airport 5K on Oct. 26. I will do this by tracking my calories daily and staying under my calorie goal 6 days per week. I will train by walking 3 days per week and increasing my walking time by 5 minutes per week. I will do water aerobics with strength training 2 days per week."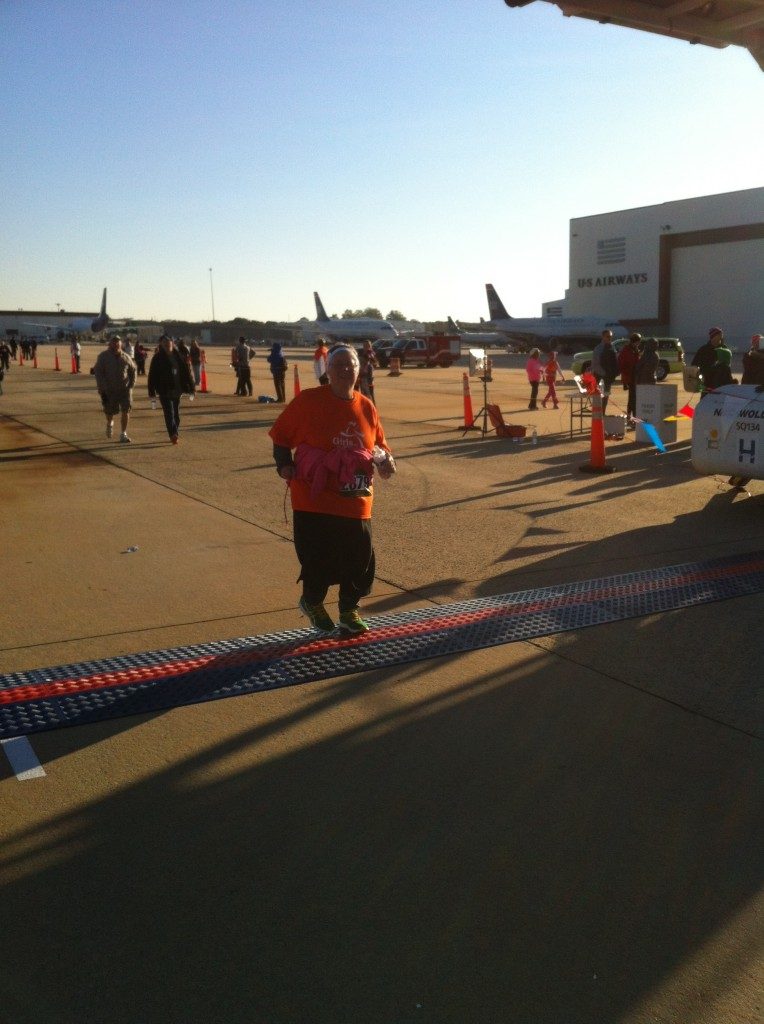 I am absolutely thrilled to say that I crushed that goal!  In the 15 weeks of this class I lost 31 pounds, making my total weight loss since January 103 pounds!  I lost over 2 inches in my waist, my blood pressure went down, and best of all, I walked that 5K in just over an hour!  I cried when I crossed the finish line.  A year ago, I wouldn't even go in a store to shop if they didn't have a motorized shopping cart because my knees hurt so bad.  Here I was crossing the finish line after walking 3.1 miles!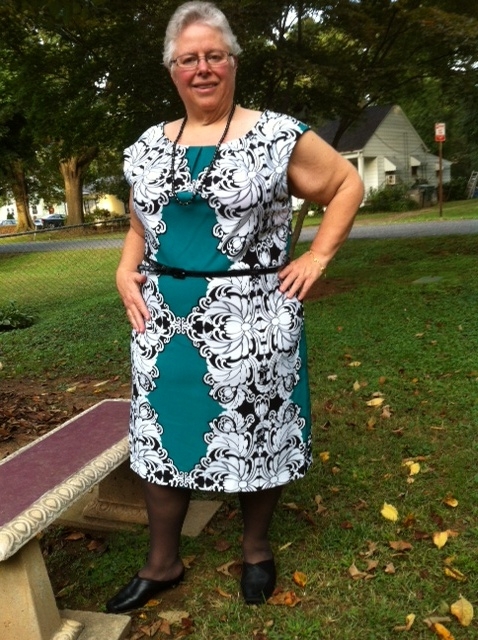 People ask me all the time, "How did you do it?"  There are no magic tricks and no short cuts.  It is hard work.  I use every bit of information I learned in the Eat Smart, Move More, Weigh Less class.  I still measure and weigh most of my food.  Tracking calories in and out are a must!  I go to the gym or have some type of exercise 5-6 days a week.  But it is possible!  I've gone from 323 pounds on January 2, 2013 to 219 on November 14th, and I've still got a ways to go.  I'm not done yet, but it has been an amazing journey so far.