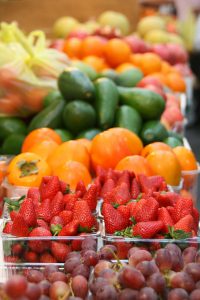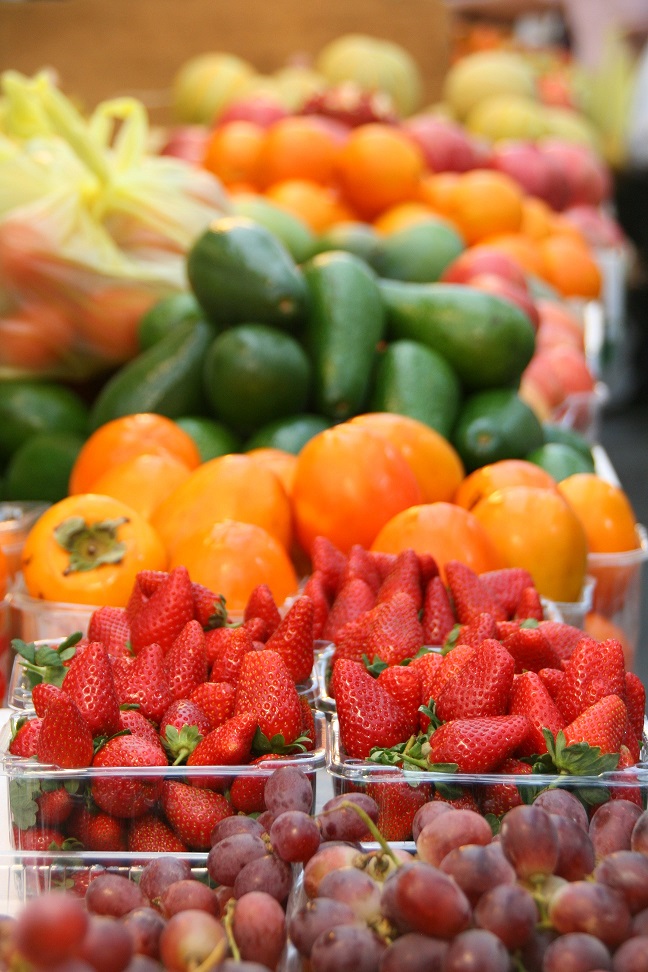 I don't know where the time has gone, but July 4th is right around the corner! Cookouts, picnics, parties, parades, FOOD! This particular holiday, like a few others in America, is heavily associated with large spreads of food, beverages, and desserts.
I love summertime and I love food, so when July 4th approaches each year it can be a dangerous time for me if I am not careful. During this time, and during any holiday for that matter, it is important to shop, cook and eat smart. Of course, I am not asking you to watch all of your family and friends eating food hot off of the grill and drinking bottomless yummy drinks while you feast on…carrots and quinoa. But I am asking you to just think about the choices you will make before actually following through.
Are you involved in buying the food for the big event? If so, consider making a few healthy swaps at the grocery store. For example, if you are going to buy hotdogs and hamburgers, choose lean hamburger meat, a natural hot dog, and/or vegetarian options for both (many delicious options are now available). Instead of regular potato chips, choose baked, an option made with whole grains, or air-popped popcorn such as BoomChickaPop.
Preparing a dish to bring to a cookout or party? Be the one who brings a lighter dish. I don't know anyone who can resist a colorful, fresh fruit salad! Or you could bring an assorted fresh veggie tray with a light dip – the Cool Herb Dip recipe below is a simple and tasty option.
Bring a cooler with lots of ice and lots of water, maybe even some festive sparkling water, so no one has to hydrate on sodas and iced tea alone – especially if you will be sweltering heat for many hours!
I know the food on the grill smells amazing and it's tempting you to eat until you are stuffed and the desserts are calling your name – but before that time comes, take a moment to think about which items you will choose and how much of each item you will put on your plate. First, fill at least half your plate with fruits and vegetables (such as a salad) and then add a small amount of your favorite dishes. Enjoy each bite slowly and mindfully. Have a full cup of water before you give your stomach the chance to say, "I'm ready for more".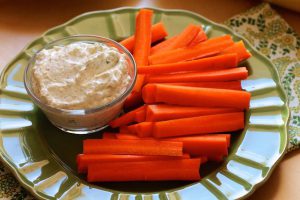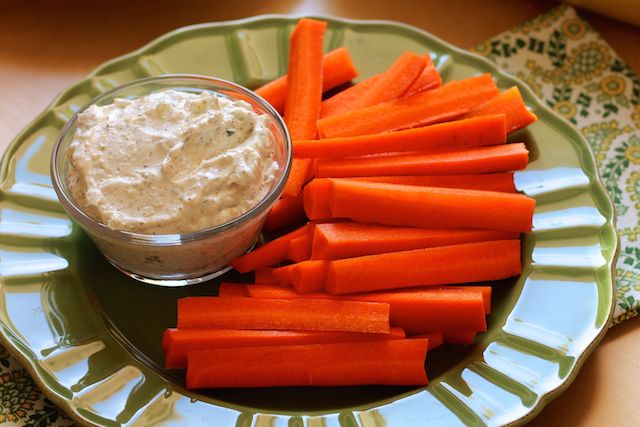 Cool Herb Dip
Adapted from Good Cheap Eats
Ingredients:
8 ounces low-fat sour cream
2 tablespoons lemon juice
1 tablespoon fresh dill
1 teaspoon parsley flakes
1 teaspoon garlic powder
1 teaspoon onion powder
1/2 teaspoon black pepper
Instructions
In a small mixing bowl, combine all the ingredients. Stir well and chill until ready to serve, at least 30 minutes.
Serve with vegetable dippers such as carrot sticks, celery, cherry tomatoes, broccoli, sliced bell pepper, or cucumber. Can also be used as a topping for grilled fish.
Don't miss another great blog: Subscribe Now