A good recipe is all about culture, passion, and years of tradition all in one dish.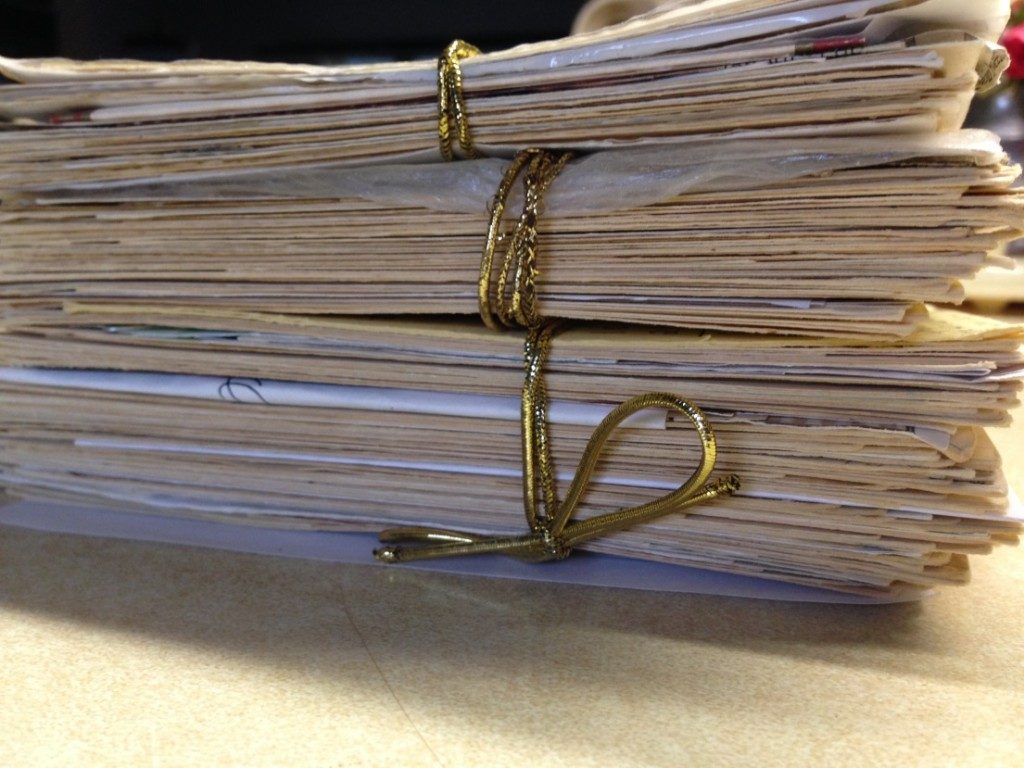 Noticing these aspects of a dish allow us to be more mindful, to slow down, and to appreciate every bite. Instead of rushing through a meal or eating while being distracted, take a moment to think about each ingredient, the time it took to prepare the dish, and each flavor that is represented. Recently, I stopped by my 93 year old Grandmothers house and asked to see some of her recipes- and her response was "I never use my recipes- it's all from memory and even if I did have some recipes- it would have handful and pinch as measurements." She paused and then piped up and said she might have a few from years ago she pointed to a spot in her closet. Low and behold there was a shoe box full of recipes.
I feel like I struck gold here, people! A bundle of recipe cards probably hasn't created so much joy in someone, but I was beaming! Years of tradition were passed down to me in a bundle of recipes tied in a gold sting and I am forever grateful that the flavors and aromas of my childhood can now be passed down for more generations to come.