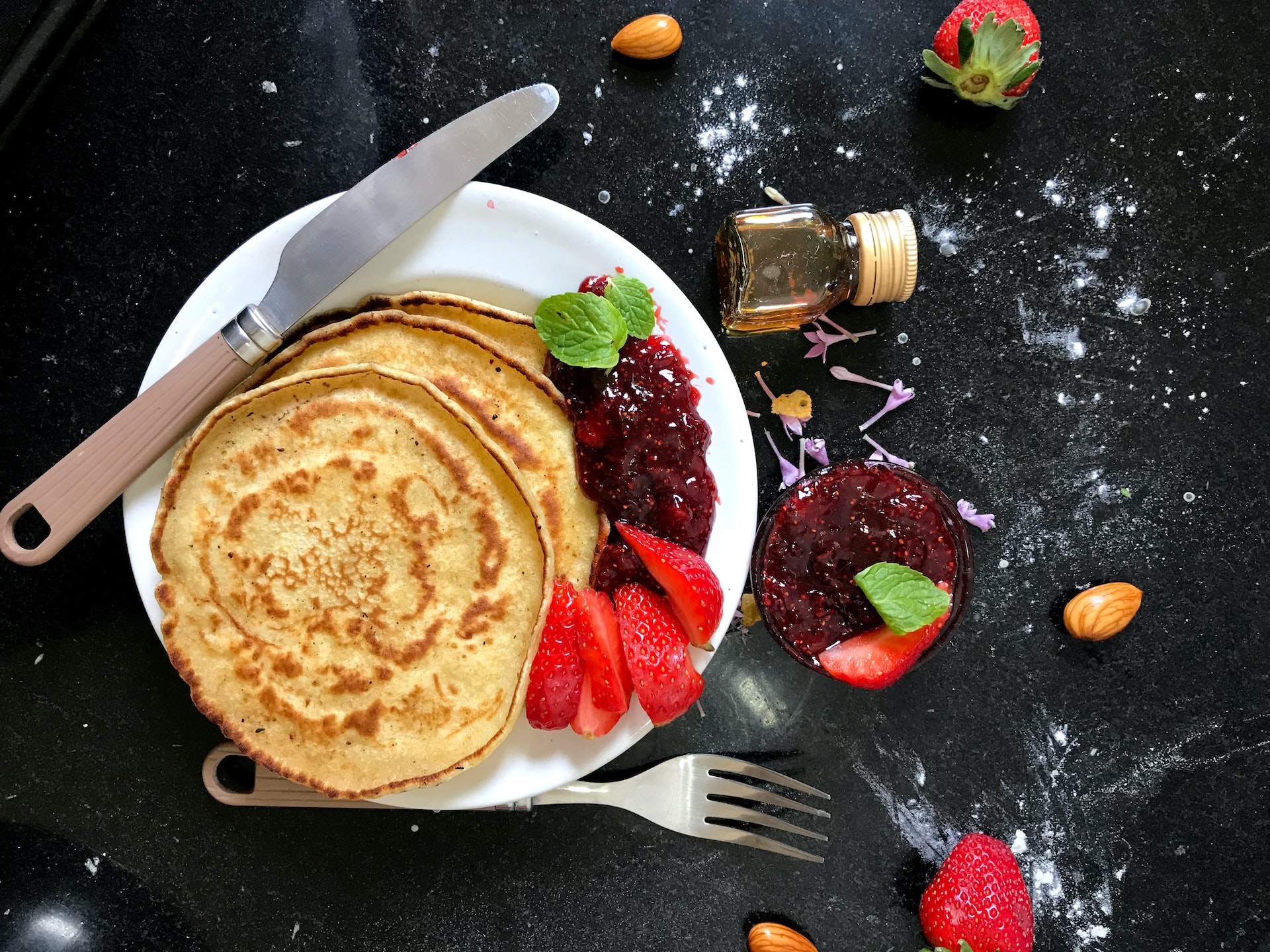 Ingredients
Recipe makes 1 dozen 3 1/2-inch pancakes
2 cups flour (use 1/2 whole-wheat)
2 tablespoons brown sugar
1 tablespoon baking powder
1 1/4 teaspoon pumpkin pie spice
1 teaspoon salt
1 egg
1/2 cup canned pumpkin
1 3/4 cup skim milk
2 tablespoons vegetable oil
Vegetable cooking spray
Directions
Wash hands and surfaces.
Combine flour, brown sugar, baking powder, pumpkin pie spice, and salt in a large mixing bowl.
In a medium bowl, combine egg, canned pumpkin, milk, and vegetable oil, mixing well.
Add wet ingredients to flour mixture, stirring just until moist. The batter may be lumpy. For thinner batter, add more milk.
Lightly coat skillet or a griddle with vegetable cooking spray and heat on medium.
Using a 1/4-cup measure, pour batter onto hot griddle. Cook until bubbles begin to burst, then flip pancakes and cook until golden brown, 1 1/2 to 2 1/2 minutes. Repeat with the remaining batter.
Refrigerate leftovers immediately.
Nutrition Information per Serving
Serving Size: 5 ounces
Calories: 220 calories
Fat: 5 grams
Sodium: 430 mg
Carbohydrates: 37 grams
Fiber: 3 grams
Protein: 8 grams
Sugar: 4g (Includes 0g Added Sugars)
Don't miss another great blog: Subscribe Now