The 2016 Eat Smart, Move More, Maintain, don't gain! Holiday Challenge
This holiday season, the only thing that should be "stuffed" is the turkey.  Many Americans gain between 1 and 5 pounds each holiday season. While it may not sound like much, most people never manage to lose these extra pounds. You are invited to join the 11th annual Holiday Challenge. Rather than focusing on trying to lose weight, this FREE seven-week challenge provides participants with tips, tricks, and ideas to help maintain their weight throughout the holiday season.
Last year's Holiday Challenge was the biggest and best ever. We had over 13,500 participants from across the state and country. Now it's time for the 2016 Eat Smart, Move More, Maintain, don't gain! Holiday Challenge!
The Holiday Challenge will begin November 14th and run through December 31st.
If the link is not working, please click the Holiday Challenge tab at the top of this page in the toolbar.
Weekly Newsletters, Daily Tips, and Weekly Challenges with strategies to:
Survive a holiday party
Manage holiday stress
Be a healthy host
Fit physical activity into your day
Cook quick and healthy meals
Plus healthy holiday recipes!
Follow us for Holiday Challenge updates, additional tips, and participant support on Facebook, Twitter, Pinterest, and Instagram.
Last year's Holiday Challenge: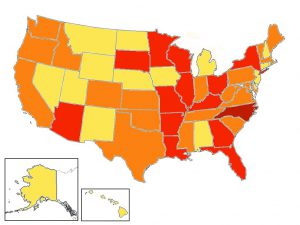 In 2015, more than 13,500 people from all 50 states and Canada took part in the Holiday Challenge. ALL 100 counties in North Carolina were represented. At the end of the program, 93% reported maintaining or losing weight. 99% of participants said they were likely to participate in the Holiday Challenge again next year. For more results click here: Holiday Challenge Results.
The Holiday Challenge is provided by Eat Smart, Move More, Weigh Less, a 15-week online weight management program, and Eat Smart, Move More, Prevent Diabetes, a 12-month online diabetes prevention program.
For questions or additional information, please email holidaychallenge@esmmweighless.com or call 919-707-5398.