I am not sure if anyone else is a morning person, but if someone described me, they would definitely describe me as an "early bird." Even though I try to sleep in on the weekends, and by sleeping in I mean 8:30am or so, I try to pack my day with memorable activities and if I can shop for food that I need for the week ahead, count me in.
If you haven't been to the Raleigh Farmers' Market, you are missing out. You walk into this big open building (30,000 square feet to be exact) and it's normally really warm, but you can smell all of the different foods. The fuzziness of the peaches, the smell of watermelons and strawberries, the sound of corn being shucked, it all engulfs your senses and there is nothing like it.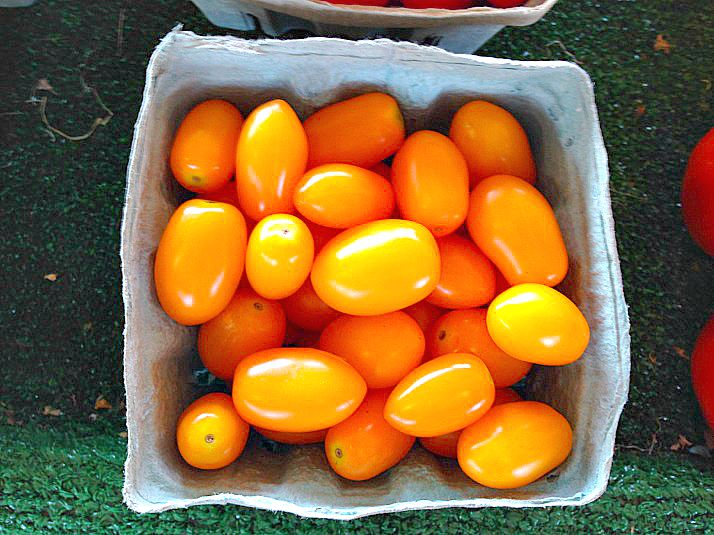 The one thing that I particularly love about the farmers' market is that the consumer can easily compare different vendors at the same time. Most of the time, vendors will have samples, so you can try the food and compare the produce to others. Meeting the farmers who cultivate the crops and asking them questions about how they grow and harvest their produce is probably my favorite part. They seem to honestly care for the crops and the mouths they are feeding them to.
Some of my favorite childhood memories include the Farmers' Market. If my mom or dad needed some tomatoes for a salad or sweet corn in the summer for a family get together, or cherries for a pie for Thanksgiving, we always drove to the Farmers' Market and quickly picked up whatever we needed. We would buy plants there as well. They offer herbs, flowers and potted plants, and when the fall comes around it is the first stop we make for our pumpkins. Also, every year we get our fresh mountain Christmas trees and they last forever. I would advise anyone who is looking for a deal, to check this place out!
Obviously, I love this place. Some of the best memories were made there, so I would suggest that you give it a try and really look into the food that you are eating. The Raleigh Farmers' Market is one of four regional Farmers' Markets owned by the State of North Carolina and operated by the North Carolina department of agriculture & consumer services. By eating foods provided here, you are preserving America's farmland, stimulating the local economy, increasing the access to fresh foods, supporting local communities and promote sustainability, plus they tend to be cheaper than supermarkets. It's a win-win-win-win-win!
For more information about the state Farmers' Market and the remaining restaurants, buildings and terminals, visit http://www.ncagr.gov/markets/facilities/markets/raleigh/ or visit www.myeatsmartmovemore.com/FarmersMarkets to find another market in North Carolina and plan your visit.