This recipe comes from Med instead of Meds and is a fabulous salad for citrus lovers! The recipe was created by Chef Ellen Clevenger-Firley and is a wonderful way to enjoy fresh citrus any time of the year, including during its peak season – winter.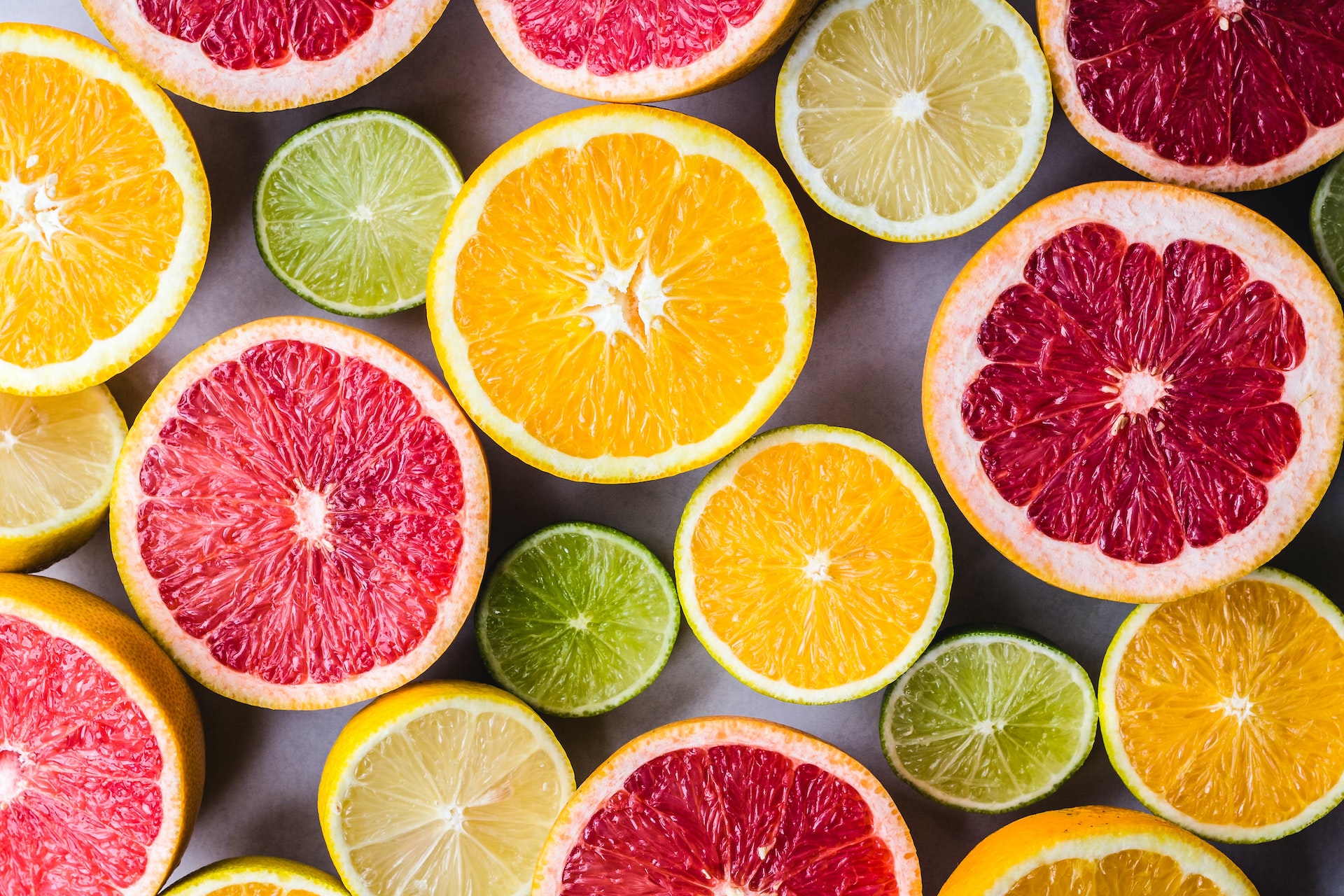 Serves 4
Serving Size: 2 cups (481 grams)
Prep Time: 15-20 minutes
Total Time: 15-20 minutes
Ingredients
Dressing
2 Tbsp. Orange Juice
1 Tbsp. Lime Juice
1 Tbsp. Apple Cider Vinegar
1 Tbsp. Honey
1 tsp. Dijon Mustard
1 small clove Garlic – minced or pressed
Kosher Salt & Black Pepper
1/3 Cup Extra Virgin Olive Oil
Salad
1 large head Bibb Lettuce (Little Gem, Boston or Living Lettuce) – leaves separated and cut into large chiffonade
4 citrus fruits a combination of blood orange, pink grapefruit, navel orange, clementine, Cara Cara orange or mandarin orange, supreme cut (watch this video with tips for cutting citrus)
1 Avocado, cut into 1-inch cubes
1 small shallot – thinly sliced
½ English (Seedless) Cucumber – thinly sliced
Handful Fresh Mint or Parsley – torn
½ Cup Pomegranate seeds
1/3 Cup Walnuts – toasted and roughly chopped
1 Cup Honey Roasted Chickpeas
Directions
Make the dressing: In a small bowl or jar, whisk or shake together the orange juice, lime juice, vinegar, honey, Dijon and garlic. Season with salt and pepper to taste. While whisking, stream in the olive oil. Taste and adjust for seasoning with salt and pepper and adjust for sweetness with more honey if desired. (Dressing will keep in a sealed jar in the refrigerator for a week.)
Assemble the salad: Layer lettuce with oranges, avocado, shallots, cucumber and fresh herbs. Sprinkle with pomegranate, walnuts and crispy chickpeas.
To serve: Drizzle with dressing and serve immediately. Enjoy!
Nutrition Information per Serving:
Serving Size: 2 cups (481 grams)
Vegetables: 1.11 cup
Fruits: 1.23 cups
Calories: 548.85
Carbohydrates: 57 grams
Fiber: 13 grams
Protein: 9 grams
Fat: 36 grams
Sodium: 310 mg
Don't miss another great blog: Subscribe Now