The Eat Smart, Move More, Weigh Less program focuses on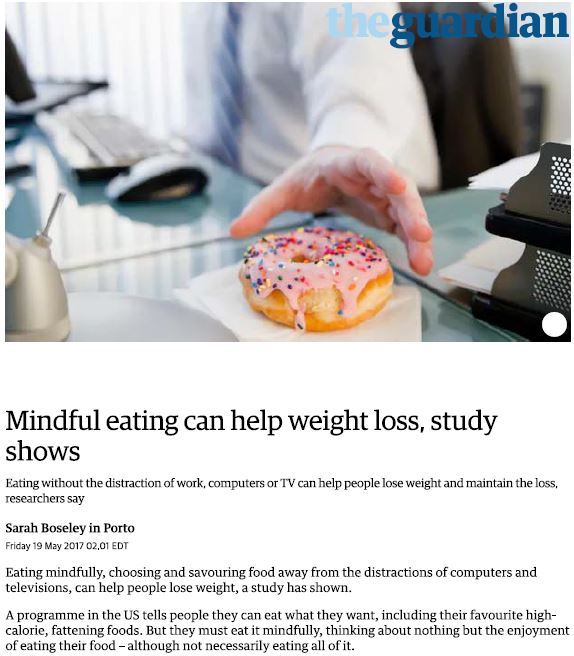 mindful eating, or choosing and savoring food without distractions such as computers or television. Mindfulness is paying attention to your surroundings and being present in the moment, eating with awareness and only eating when eating – not watching television or working on the computer. For example, if we are going to eat a food that is very high in calories, we would only eat one or two bites, but we would eat those one or two bites with awareness so that we are getting the most pleasure out of those one or two bites.
To test the theory of mindful eating, we ran a randomized control trial on the Eat Smart, Move More, Weigh Less program. The study results found that participants who are more mindful lost more weight than those who did not practice mindful eating. In addition, six months after the program had ended, 75% of participants had not regained the weight they had lost and some had lost even more. The full study results were presented by Eat Smart, Move More, Weigh Less PI, Dr. Carolyn Dunn, at the 2017 European Congress on Obesity. We are honored that The Guardian has showcased the study findings in a recent article. To see the full article, click here: The Guardian: Mindful Eating Can Help Weight Loss.
Additional articles featuring the Eat Smart, Move More, Weigh Less randomized control trial results:
You might also like:
Top 10 Healthyish Things to Buy at Trader Joe's
Healthy Meal Guide for Team Meetings
Don't miss another great blog: Subscribe Now