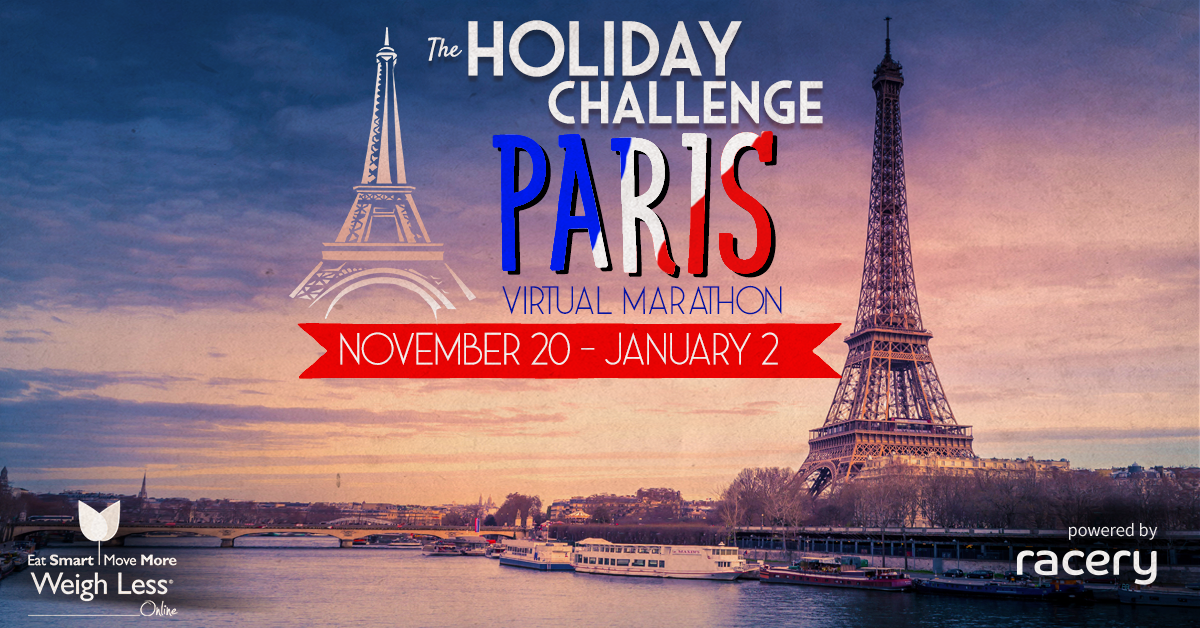 As a part of the 2017 Holiday Challenge, we are excited to announce a FREE virtual race through Paris! Walk or run past iconic landmarks and quaint cafes all the way to the finish line at the Eiffel Tower (a 26.2 mile route – a full marathon!). Bring your motivation to maintain your weight this holiday season to a whole new level. But first, if you have not yet registered for the free Holiday Challenge, please do so by clicking here: 2017 Holiday Challenge.
The race will run from November 20 – January 2 but you can join at any time, registration does not close.
How it works: 
Click the "Register Now" button below. The race will begin on November 20th.
Log your intentional walking or jogging miles (not general steps from a Fitbit, see below to learn more).
Catch a Google Street view of your virtual locale in Paris, then cheer on your fellow racers through the group message board.
Optional: Join a race group (ex. your worksite). Learn how.
New this year – Looping! If you finish the 26.2 mile route (a full marathon), you can become an ultramarathoner. That means you can loop the route as many times as you'd like before the close of the race. How many marathons can you get this year?
The race will be held between November 20th – January 2nd. See how many loops you can get in!
For any questions or technical issues regarding the race through Paris, please email team@racery.com.
A few key points: 
You have to manually enter your miles, as it only counts intentional walking or running miles. This does not include general step counting throughout your day from a FitBit, Jawbone, etc. Intentional miles means that you go out on a walk for 1.5 miles, not that you had 3,000 steps from your regular daily activity. This keeps everyone on a level playing field.

If you do wear a step counter while you are intentionally going for a walk, 2,000 steps equal a mile.

We rely on the honor system, you do not have to use a device to prove your miles – a good map suffices. To track your miles with GPS or on your phone, apples such as Google Maps, MapMyWalk, and Nike+ are all great options.
Racery serves as a great (and judgement-free) daily reminder to be active. Feel encouraged to watch your progress on the map, especially as you pass other racers. Use this as motivation to move more!
The website is very interactive. You can "like" and comment on other racer's activity. You can motivate each other and create friendly banter and competition.
Please attribute your mileage to the appropriate day – don't combine mileage from multiple days.
If you finish the route early, keep submitting your miles to become an Ultramarathoner! A new leaderboard will appear and you can continue to race against other Ultramarathoners.
Create a group to race as a part of a company, organization, or group of friends to see each other's progress.
Get some bling! Show off your accomplishments with a race bib or postcard available through Racery.
HAVE FUN!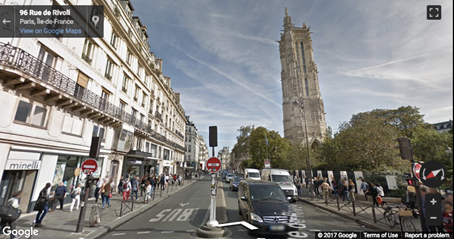 Don't miss another great blog: Subscribe Now