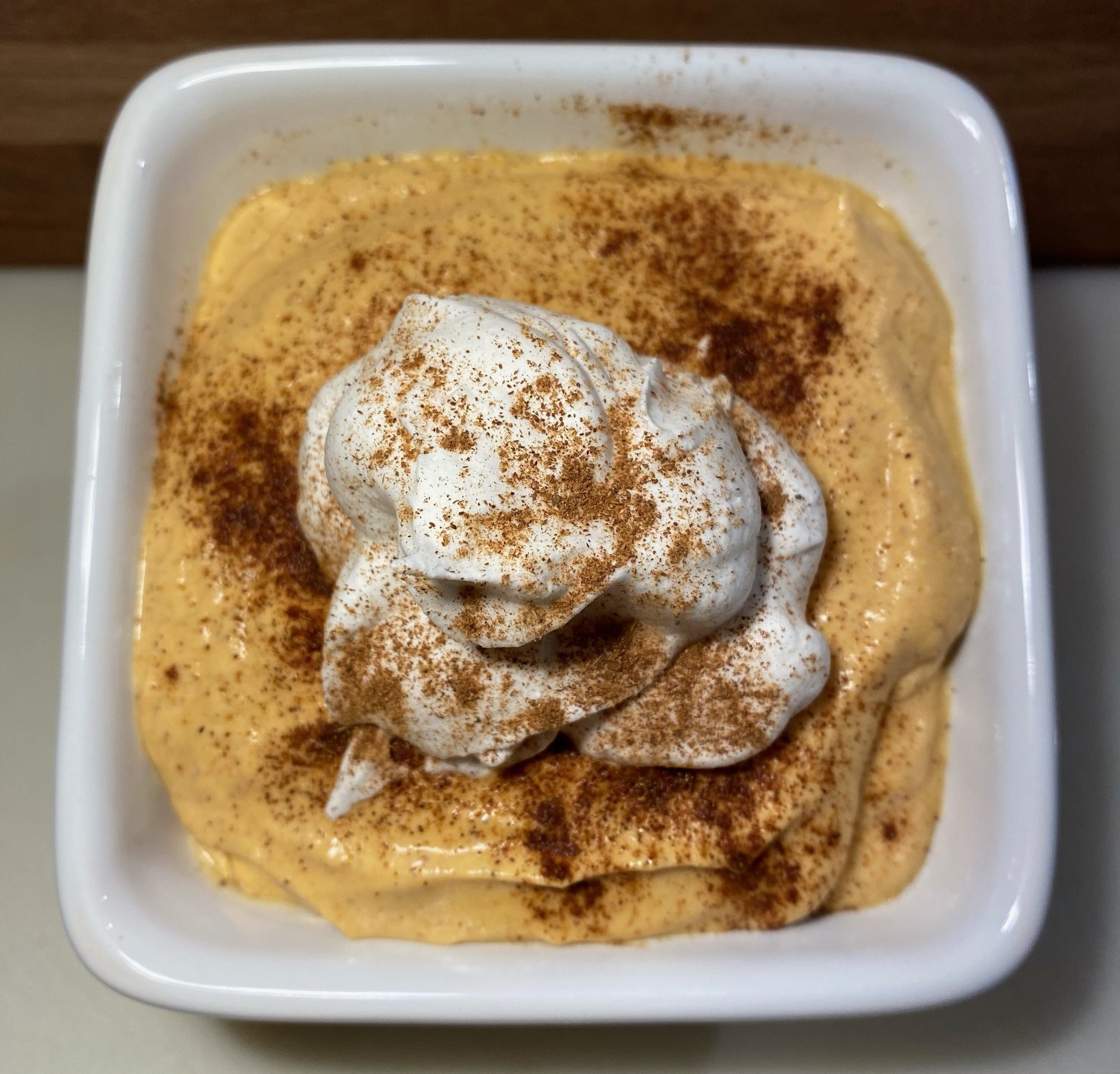 This is a quick, easy, healthy, and delicious pumpkin dessert that can be eaten as a snack or dessert around the holidays or really anytime you are craving the flavor of pumpkin. If you need the crunch of the crust, feel free to layer the bottom of your bowl or sprinkle the top with graham cracker crumbs. The recipe makes 5 ½-cup servings.
Ingredients
1 cup canned pumpkin (about ½ 15-oz can)
1 cup vanilla Greek yogurt
½ cup Truwhip (can also use with cool whip)
2 tbsp. honey
1 tsp. pumpkin pie spice
½ tsp. vanilla extract
¼ tsp. salt
Directions
Combine all ingredients with an electric mixer.
Mix until creamy and fully blended.
Divide out the mixture into 5 small bowls.
Optional: layer bottom of each bowl with graham cracker crumbs or as a topping.
Top with a dollop of Truwhip, cool whip, or whipped cream.
Sprinkle with pumpkin pie spice.
Nutrition Information per Serving
Serving Size: 4 ounces
Calories: 120 calories
Carbohydrates: 20 grams
Fiber: 0 grams
Protein: 4 grams
Fat: 2.5 grams
Sugar: 16g (Includes 7g Added Sugars)
Sodium: 150 mg
Don't miss another great blog: Subscribe Now