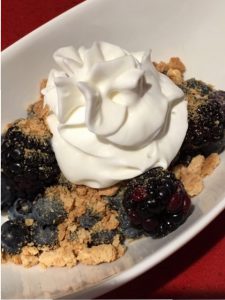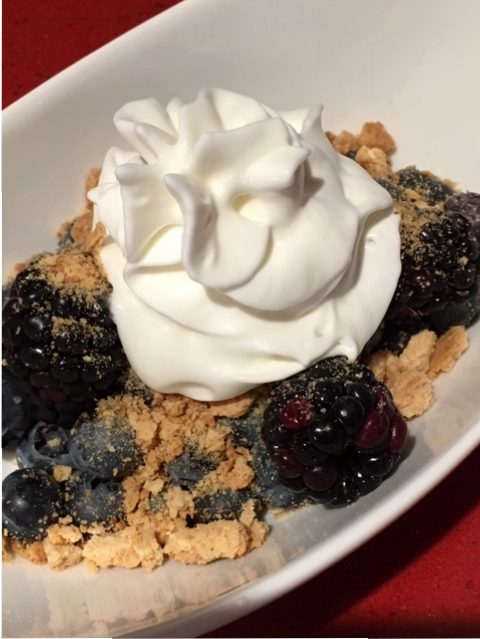 I love having dessert after a meal. Hence my need to figure out what dessert I could mindfully eat every day. With research on the health benefits of eating berries, it became clear that incorporating berries every day was a must. I decided to experiment with a few berry-centered dessert options and found the perfect one. This recipe is quick and easy, healthy, and still tastes like "dessert". Once you try it, you too will be willing to pay those winter berry prices. Enjoy!
Healthy Berry Dessert:
Take out a lovely bowl.
Pour 1 teaspoon of Amaretto, Grand Marnier or coconut rum.
Add ½ cup of any berry: blueberry, blackberry, strawberry, or a combination.
Add 2 tablespoons of crushed graham crackers or vanilla wafers. (graham crackers are lowest in sugar). I Use a zip lock bag and crush up a whole package of graham crackers to have on hand so I can make this dessert in a flash.
Top with 2 tablespoons of whipped topping (I use canned aerosol that has 15 calories per 2 tablespoons).
Calories – around 120.
Don't miss another great blog: Subscribe Now