If you know me, you know I am a big fan of Costco. They have huge savings, great quality products, and the most unbelievable return policy. Plus, the friendly atmosphere and helpful employees make me want to shop there – which is saying something. Sometimes it's hard to tell if you are really saving money on a product so I usually cost-compare my purchases to other stores and more often than not I find Costco to be less expensive. The key is making sure you will use the product before the expiration date, for example, I might be saving on a large package of eggs, but am I really going to use them all before they go bad? CookingLight just released this article comparing Costco prices to Amazon prices (note: read the word "healthy" with caution, sugar is still sugar). Also, Costco can be c-r-o-w-d-e-d. Go first thing in the morning on weekends or after work mid-week.
Costco has widened their healthy selections and below are my top 5 favorite go-to purchases:
1. Organic Spinach
Costco sells a one-pound container of organic spinach for $4.99. The same brand at Harris Teeter is only offered as 5 ounces and also costs $3.99. I throw this spinach in everything from salads to smoothies to stir-fry, to pasta sauce or pesto.
2. Nuts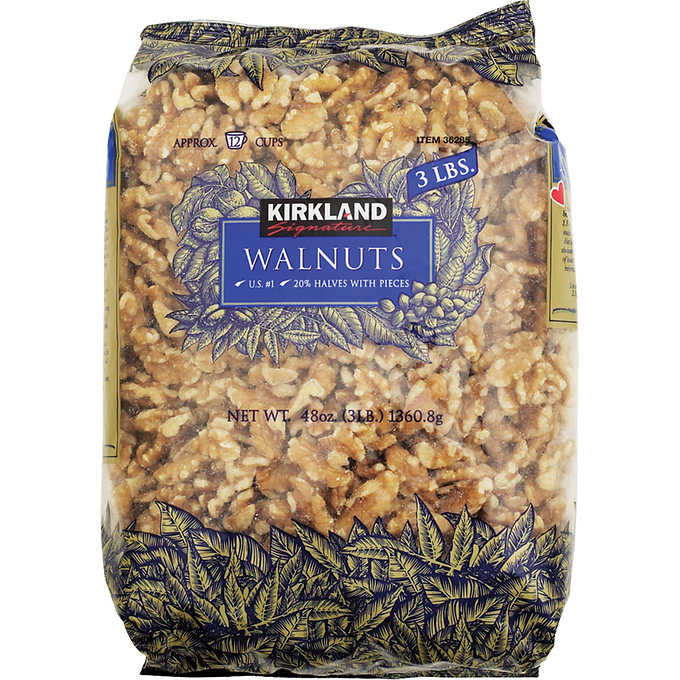 Nuts have been proven to be a part of a healthy diet and are great to snack on. I like to snack on a variety of nuts to keep it interesting and to receive a range of healthy fats. My favorite options to buy in bulk from Costco are almonds, walnuts, and pistachios. I can then portion them out as needed, mix and match, spice it up by adding dried cranberries, or pair with grapes and low fat cheese. To keep these fresh, I put them in the fridge or freezer (walnuts in the freezer) and pull out when I need to. They stay exactly the same and last a long time – even the walnuts in the freezer. In addition to snacks, I add nuts to salads, smoothies, yogurt, and oatmeal. To learn more about the benefit of nuts, watch this webinar.
3. Oatmeal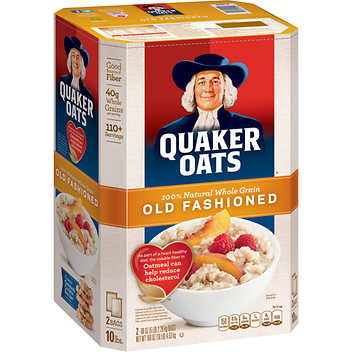 Speaking of oatmeal, I love being able to purchase unsweetened oats in bulk. I am still waiting for Costco to add steel-cut oats, but for now, the old fashioned oats will have to do. I eat oatmeal almost every morning for breakfast (with a scoop of almond butter (see below) and milk (skim or unsweetened almond milk) on top – sometimes walnuts too). The large quantity lasts a long time and saves money (on Amazon, this same box is $23, at Costco it's $10). I also love to use these oats to make my own (low sugar!) granola with sliced almonds to add to yogurt and homemade smoothie bowls.
4. Almond Butter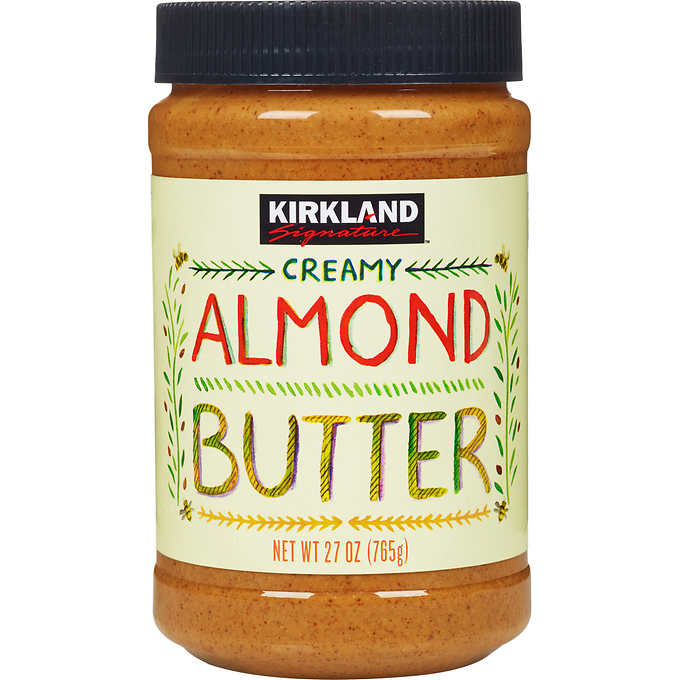 Nowhere can you find almond butter at this price! The 27-ounce jar costs $8.99 at Costco. That's compared to one 16-ounce jar of Justin's almond butter at Walmart ($13.71). The best part about this almond butter? The ingredient list: "roasted almonds".
5. Plain Greek Yogurt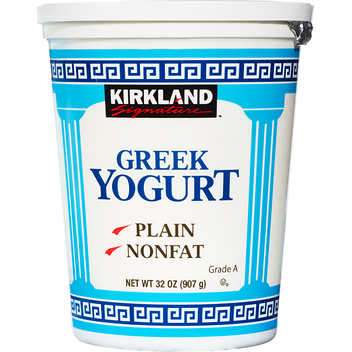 TWO 32 oz. containers of Greek yogurt for $5.97? I mean come on. I snack on plain Greek yogurt by adding fresh berries with a tiny drop of pure maple syrup or swirl in a scoop of peanut butter and dip apple slices. It helped to ease away from the presweetened yogurt by adding a touch of maple syrup to sweeten it myself and then slowly add less and less maple syrup (and what pure maple syrup do I recommend? Costco's – great price and great quality). I also use Greek yogurt in the place of sour cream (tacos, potatoes, chili, you name it) and instead of mayo in tuna salad and egg salad (just add a hit of red wine vinegar as well).
Other favorite healthy items from Costco – frozen shrimp, Skinnypop popcorn (available in one big bag and snack size packs), pink lady apples, on-the-vine tomatoes, and berries (ALWAYS have great prices on berries!). What are your favorite Costco finds? We are always looking for new things to try– share below:
You might also like:
Top 10 Healthyish Things to Buy at Trader Joe's
The Perfect Grab-and-Go Healthy Snack
Is Trader Joe's Bread Still King?
Don't miss another great blog: Subscribe Now