My husband and I used to fly by the seat of our pants when it came to weeknight dinners, often asking ourselves at 7pm "hmmm what's for dinner" and most likely resorting to take-out. For the sake of our wallet and our waistlines, I knew we needed to eat at home more, and that meant having a plan ahead of time. So I took it one step at a time and slowing started meal planning. I began with just one dinner a week. Easy enough and laid the foundation. I got used to grocery shopping with a list– a list! and sticking to it. With that one meal, we would make a little extra and have leftovers for lunch the next day. Bam – two meals planned for the week. Then I increased it to planning two nights a week, and then three nights, and so on and so forth.
So what does this look like in real life? On Sunday evenings I spend max 30 minutes writing down our meals. This new "Cook This, Buy That" meal planner/shopping list combo makes it super easy write it all down and keep it organized! I start with nights we already have plans- Tuesday we have a friend's birthday dinner? No problem, cross off Tuesday. We both won't be home until late on Thursday? That will be a crock pot meal. Then I fill in the gaps. I start with tried and true recipes that I know will be easy to throw together on a weeknight and I mix it up for a variety of chicken, vegetarian, and fish dishes. Sometimes it's as simple as "chicken and veggies on the grill".  I also try to incorporate ingredients we already have or use "overlapping" ingredients. For example, I know we won't use up a package of whole romaine lettuce hearts for these Korean chicken lettuce wraps, so I plan to make a taco salad later in the week to use the rest.  I love finding and testing new recipes so I try to add in at least one new recipe per week.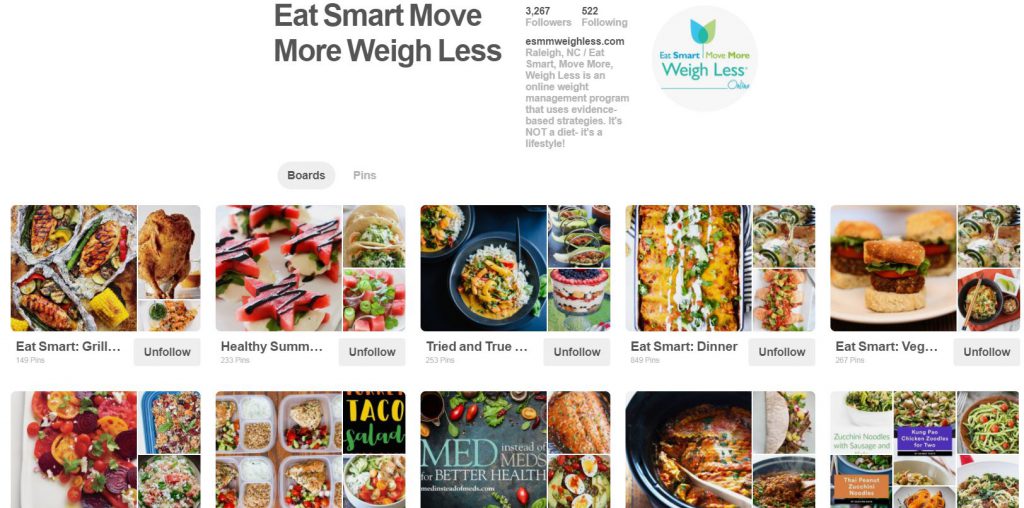 How do I find or remember recipes? Pinterest. I keep a "tried and true" board to help me remember dishes we have enjoyed. And I have created specific boards to easily find what I am looking for such as "Meatless Mains", "Seafood", and "Mexican-Inspired". An important thing to remember about Pinterest, just because something claims it's "healthy" does not always mean it is – make sure you read the ingredient list before pinning to your board. I also follow a few healthy bloggers, my favorite being Gina from Skinnytaste and I pull from her weekly emails as well as from her cookbook, Skinnytaste Fast & Slow.
Boom! No more than 30 minutes, honestly sometimes it takes 5 minutes, and our meals are planned for the week. The amount of money and calories this has saved us is astonishing. And it's not always perfect, you never know what will pop up during the week, but it certainly helps us overall. I also try to keep it as e-a-s-y as possible, having fun with new recipes, and keeping a plan B in my back pocket just in case. If all else fails, we always have eggs in our fridge, and that makes for a super quick dinner – just scramble and throw in spinach and/or any other veggies we have on hand.
So there you have it! A little glimpse into the Johnson home and my meal planning ways. How do you like to meal plan? Favorite go-to recipes? Share below.
You might also like:
Life Hacks: Eat Healthy On a Busy Schedule
The Easiest Way to Make Steel Cut Oats – For the Whole Week
Top 5 Healthy Items to Buy at Costco
Don't miss another great blog: Subscribe Now