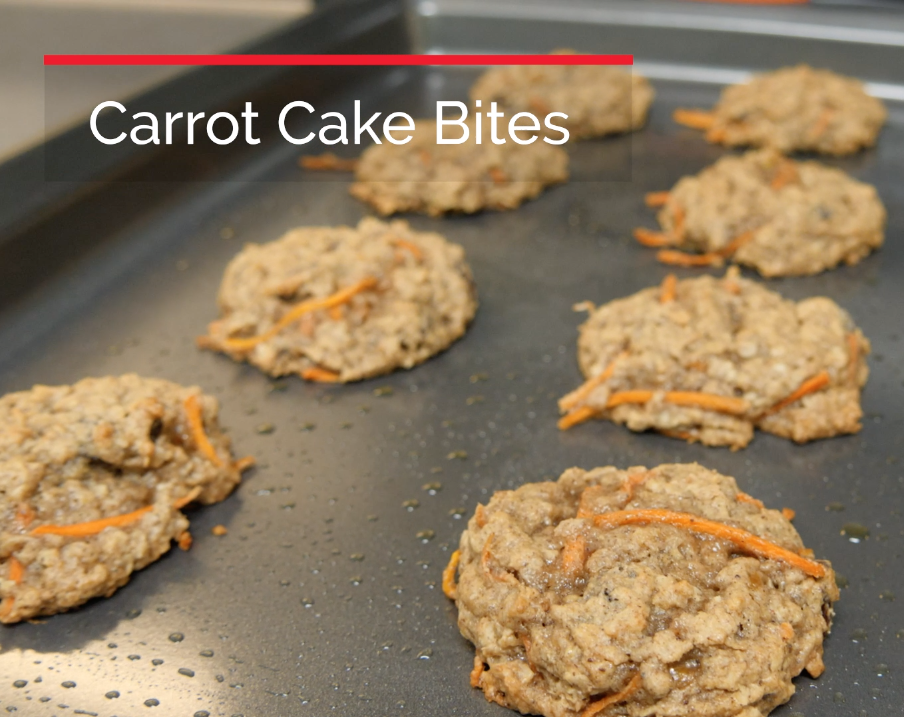 Ingredients
Non-stick cooking spray
1/2 cup flour
1 cup dry oats
1 tablespoon cinnamon
1/2 teaspoon baking soda
1 cup brown sugar
1 egg
1/2 cup butter
1 cup shredded carrots
1/2 cup raisins
1/2 package cream cheese (about 4 ounces)
Directions
Preheat oven 350°F.
Spray cookie sheet with non-stick spray.
Mix together flour, oats, cinnamon, baking soda, and brown sugar in a large bowl.
In a separate bowl, beat egg, butter, carrots, raisins, and cream cheese together.
Add egg mixture to flour mixture. Stir until all ingredients are mixed and batter forms.
Drop dough by small teaspoons onto cookie sheet.
Bake at 350°F for 10 minutes.
Nutrition Information per Serving
110 Calories, Total Fat 4.5g, Saturated Fat 3g, Protein 1g, Total Carbohydrate 15g, Dietary Fiber 1g, Sodium 55mg. Excellent source of vitamin A.
Don't miss another great blog: Subscribe Now