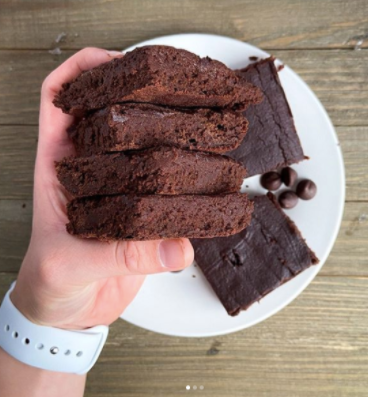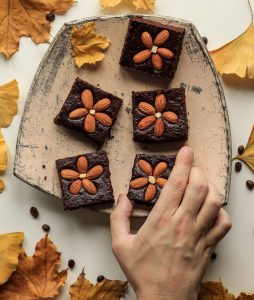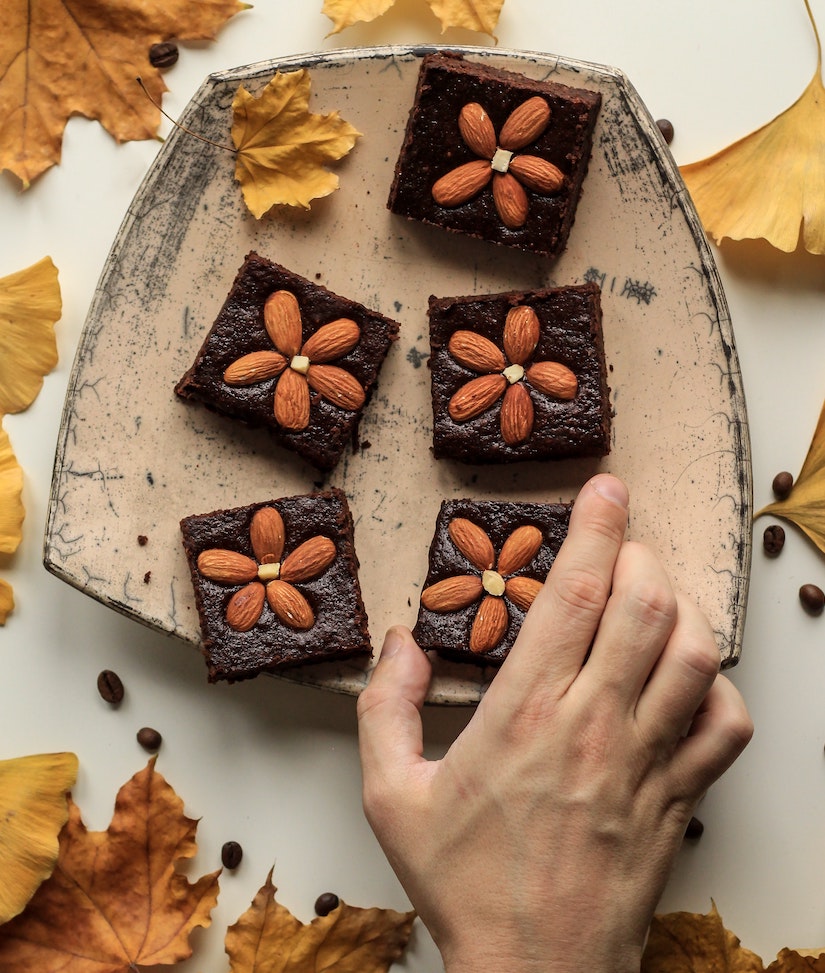 December 8th is National Brownie Day in the United States. To celebrate, I want to share with you a recipe that gives a new twist on the classic chocolate brownie: the black bean brownie.
I know you are probably skeptical of beans in your brownies, but hear me out on this one. These brownies do not taste like beans at all, and they are surprisingly soft and gooey. If someone handed me this brownie without telling me the healthy ingredients, I would be fooled. Hopefully you will be too.
I used dark chocolate chips, but you can always swap them out for semi-sweet chocolate if you are not a dark chocolate fan. I often add walnuts to these as well for a bit of nutritious crunch. You could also get creative and add whole almonds on the top of each square in the shapes of flowers.
Ingredients
Makes: 16 2"x2" brownies
¾ cup canned black beans, rinsed
¾ cup unsweetened applesauce
½ cup dark chocolate chips
½ cup sugar (or ¼ cup sugar and 6 packets of stevia)
¼ cup cocoa powder
½ cup whole wheat flour
½ tsp baking powder
½ tsp cinnamon
¼ tsp salt
Directions
Preheat oven to 350° F. Prep a square brownie pan with nonstick spray.
Add beans, applesauce, and chocolate chips to blender or food processor and blend until smooth.
Add sugar and cocoa powder to the mix and blend again.
Mix remaining dry ingredients in a bowl. Add into blender and blend until all ingredients are mixed.
Pour the batter into the pan and use a spatula to spread it evenly across.
Bake for 15-30 minutes, depending on the oven. Start to check the brownies around 15 minutes. When the top is nicely cracking or a toothpick comes out clean from the center of the pan, the brownies are done.
Nutrition Information
(original recipe made with sugar):
Calories: 95 kcal per 2 x 2 brownie
Fat: 2.8 g
Protein: 2 g
Carbohydrates: 17g
If you try out these sneakily-healthy brownies, let us know what you think in the comments.
Don't miss another great blog: Subscribe Now