For me, vegetables used to be an afterthought to my meal where I would just throw in a few baby carrots to eat with lunch, or have a side salad with dinner. With all of the health benefits linked to a high- vegetable diet, vegetables should be taking the center stage at mealtime. A delicious way to incorporate fresh vegetables as a main dish is with a Mediterranean Three Bean Salad. Not only does this colorful bean salad include a variety of fresh vegetables, but it is also a great source of protein. Add in a fruit salad with strawberries, blueberries, and blackberries as a side and you have a light and nutritious summertime meal. An added bonus to this type of meal is that many of the ingredients are in season during the summer months which will enhance the flavor. Check out this blog post for more tips on buying in-season produce.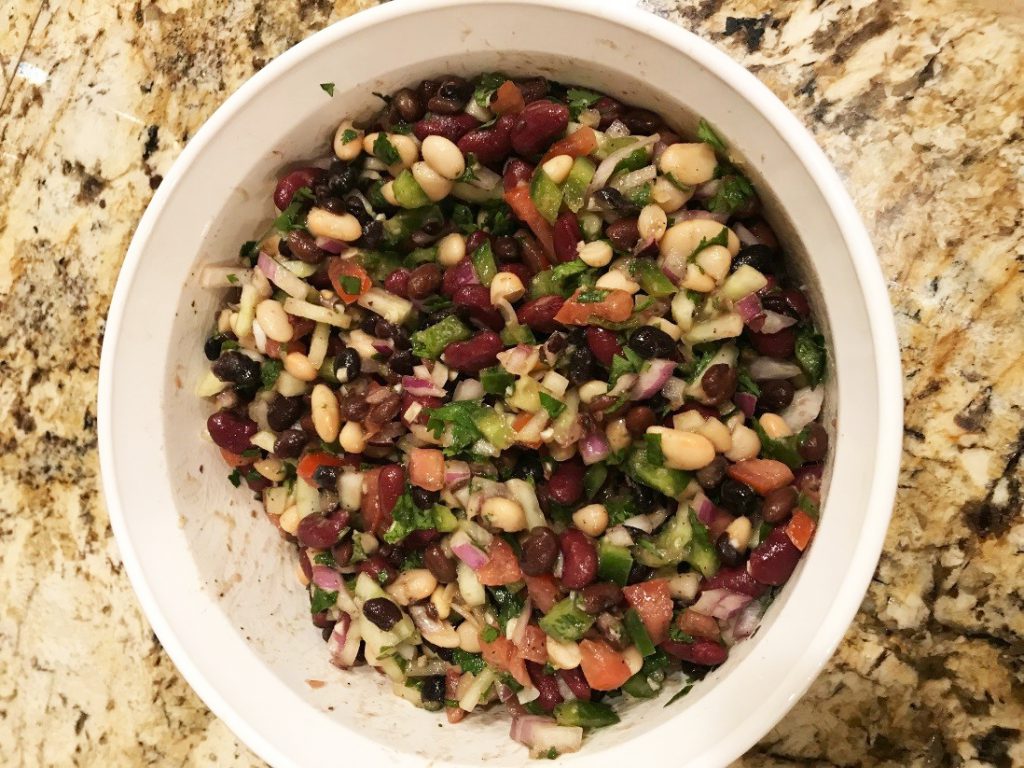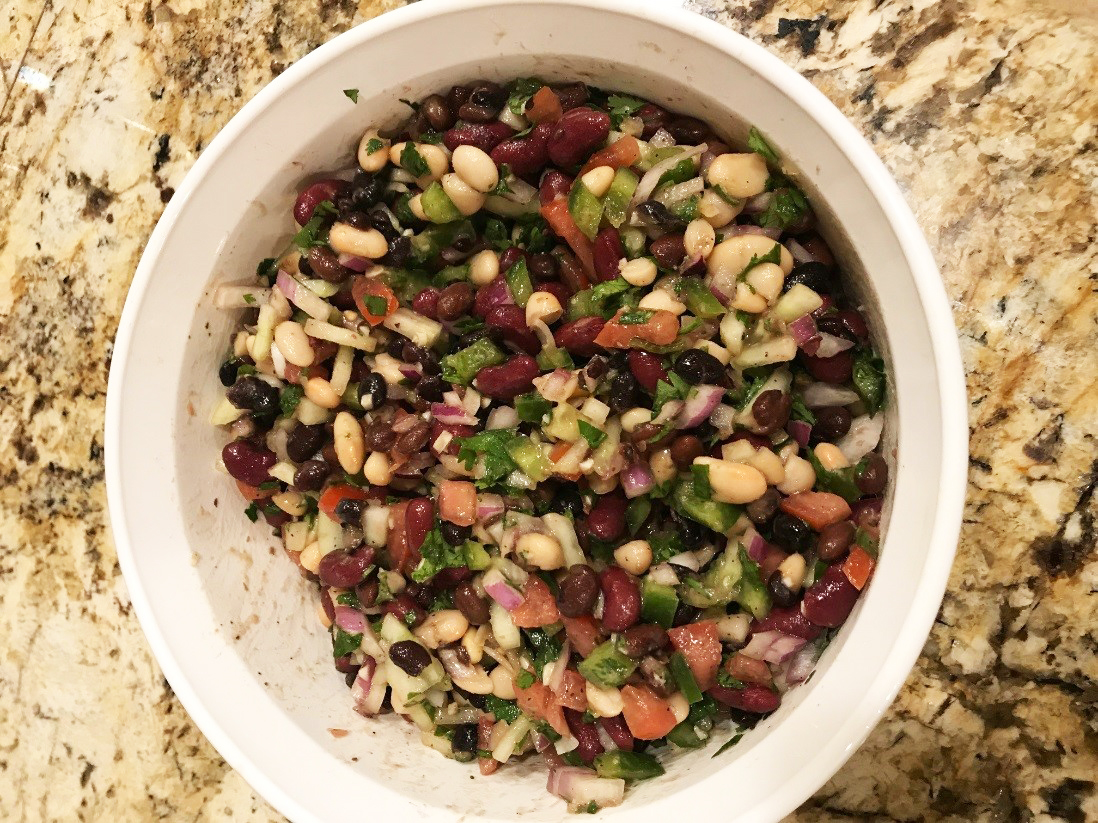 Mediterranean Three Bean Salad
Recipe adapted from Genius Kitchen
Recipe Information:
Serves 6-8
Ready in: 20 minutes
Ingredients:
Salad
1 15 oz. can dark red kidney beans, drained and rinsed
1 15 oz. can Great Northern beans, drained and rinsed
1 15 oz. can black beans, drained and rinsed
1 cup corn
1 large tomato, chopped
½ red onion, chopped
½ green pepper, chopped
½ cucumber, peeled, seeded & chopped
1 cup cilantro, chopped
Dressing
¼ cup extra virgin olive oil
2-3 tablespoons red wine vinegar, to taste
Juice of 1 lemon
2 garlic cloves, minced
½ teaspoon cumin
Salt and pepper, to taste
Directions:
Combine kidney beans, Great Northern beans, black beans, corn, tomato, onion, green pepper, cucumber, and parsley in a large bowl. Mix well.
In a separate small bowl, whisk together lemon juice, olive oil, red wine vinegar, garlic, cumin, salt and pepper to taste.
Pour dressing over salad and toss to coat.
Nutrition Information per Serving:
Serving size- 1 (243 g) (about 6 servings total)
Calories-335.8
Carbohydrates-48.5 g
Fiber- 14.3 g
Protein- 15.6 g
Fat- 10.5 g
Sodium- 190.2 mg
Don't miss another great blog: Subscribe Now