My husband really loves to bike as his primary form of exercise.  Biking is not typically my favorite.  I definitely prefer group exercise classes, but have never done a spin class, as I prefer aerobics-based classes.  So when we purchased the Peloton bike last year, an indoor exercise bike with online streaming classes, I thought to myself, I am likely never going to ride this!  This was the case until we had several snow days in January, leaving me house-bound with cabin fever.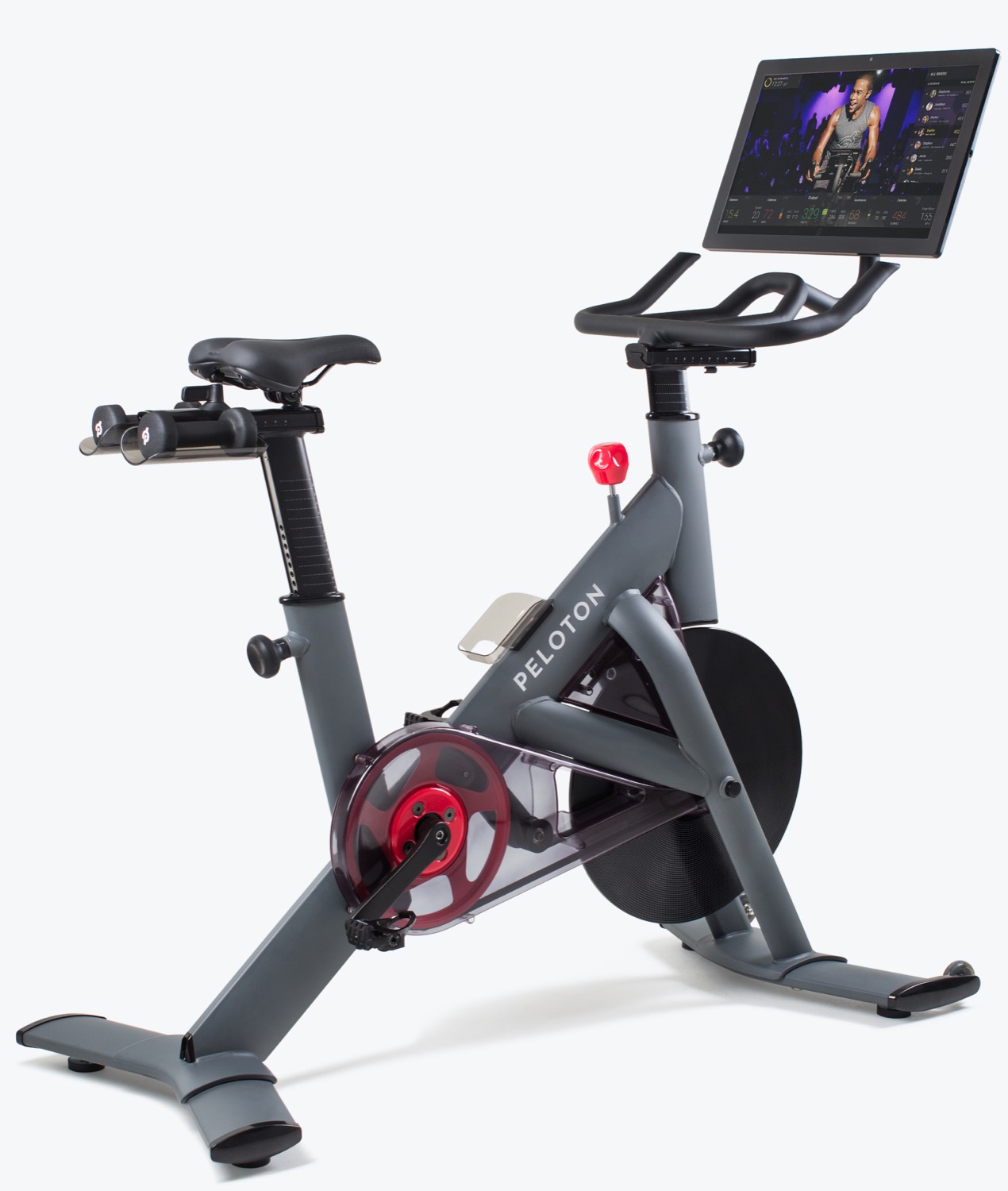 I finally gave the Peloton bike a try and actually really loved it!  Even the beginner rides were a great workout!  The instructors were motivating and really pushed me to challenge myself.  The classes are either live or recorded and are modeled as group-exercise classes, even though everyone else is participating on their own bikes in their own homes.  You can see how much effort everyone else is putting forth, compare it to your own, and respond accordingly.  There are also some in-person people riding along with the instructor in the studio where the classes are filmed in NYC.  Being a beginning rider, I appreciate that these in-person people represent a diverse mix of experience levels.
The Peloton bike definitely checks a lot of my boxes for an effective and enjoyable workout!  I have continued to ride even after the snow melted.
In summary, here are my pros and cons of the Peloton bike:
Pros
I can use it in the comfort of my own home.
The recorded rides allow me to ride on my own schedule.
The instructor challenges and motivates me even during the recorded rides.
The instructor sets the pace for the ride, taking the guesswork out of it for me.
I can see how my level of effort compares to other riders.
I can see other in-person riders, which represent a diverse mix of experience levels.
The music playlists are provided on the class schedule so that I can select my preferred style.
Cons
Some of the instructors use profanity. Warnings are provided, so that you can avoid these instructors.
The pedal started clicking a while ago, for which we need to call tech support.
Have you tried a Peloton bike or other new high tech exercise equipment? What was your experience? What should we try next? Leave your thoughts in the comments.
You might also like:
My Strength Training Success Story
Don't miss another great blog: Subscribe Now