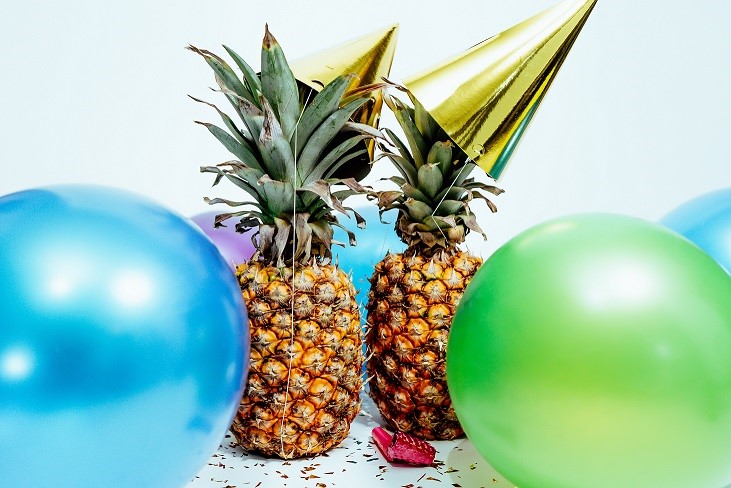 Eat Smart By:
Trying some new fruits or vegetables that are in season!
There are several ways to incorporate new fruits and vegetables into your meals, snacks and even your water. I am a picky eater, but during the summer I like to challenge myself by trying new produce. I can always find in-season produce at affordable prices at grocery stores, produce stands or the farmer's market. Eating healthy is fun! With the abundance of fruits and vegetables in season this summer, get creative with something you haven't tried before such as marinades for grilled vegetables or flavor-infused water.
Move More By:
Trying a new way to be active!
Think about what you are currently doing to be active and consider the ways you can incorporate new activities. Doing the same thing for too long might eventually become boring, so keep your muscles fully engaged by trying different activities. Introduce a new walking route that involves some incline, use dumbbells or a resistance band for strength training, or try different stretches.
Is there a park nearby or a different walking/jogging route that you haven't tried yet? Is there an exercise such as squats, pilates, or swimming laps that you just think isn't for you? Challenge yourself by giving it a shot…as the saying goes, "Don't knock it until you try it".
Live Mindfully By:
Being intentional about the goals you have set for yourself!
Living a healthy life is a journey and setbacks can be expected along the way. Have a plan for those setbacks by reminding yourself why you want to be a healthier individual. Put reminders on the mirror, on the refrigerator, in the car or on your phone so that you can maintain your motivation for eating smart and moving more.
Don't miss another great blog: Subscribe Now