I look in my lunch box some days and see the yogurt I have brought as part of my lunch and I just can't…. I have selected the flavor and even new brands but I just cannot face another container of yogurt.
Here is a quick alternative when you have had it up to here with yogurt.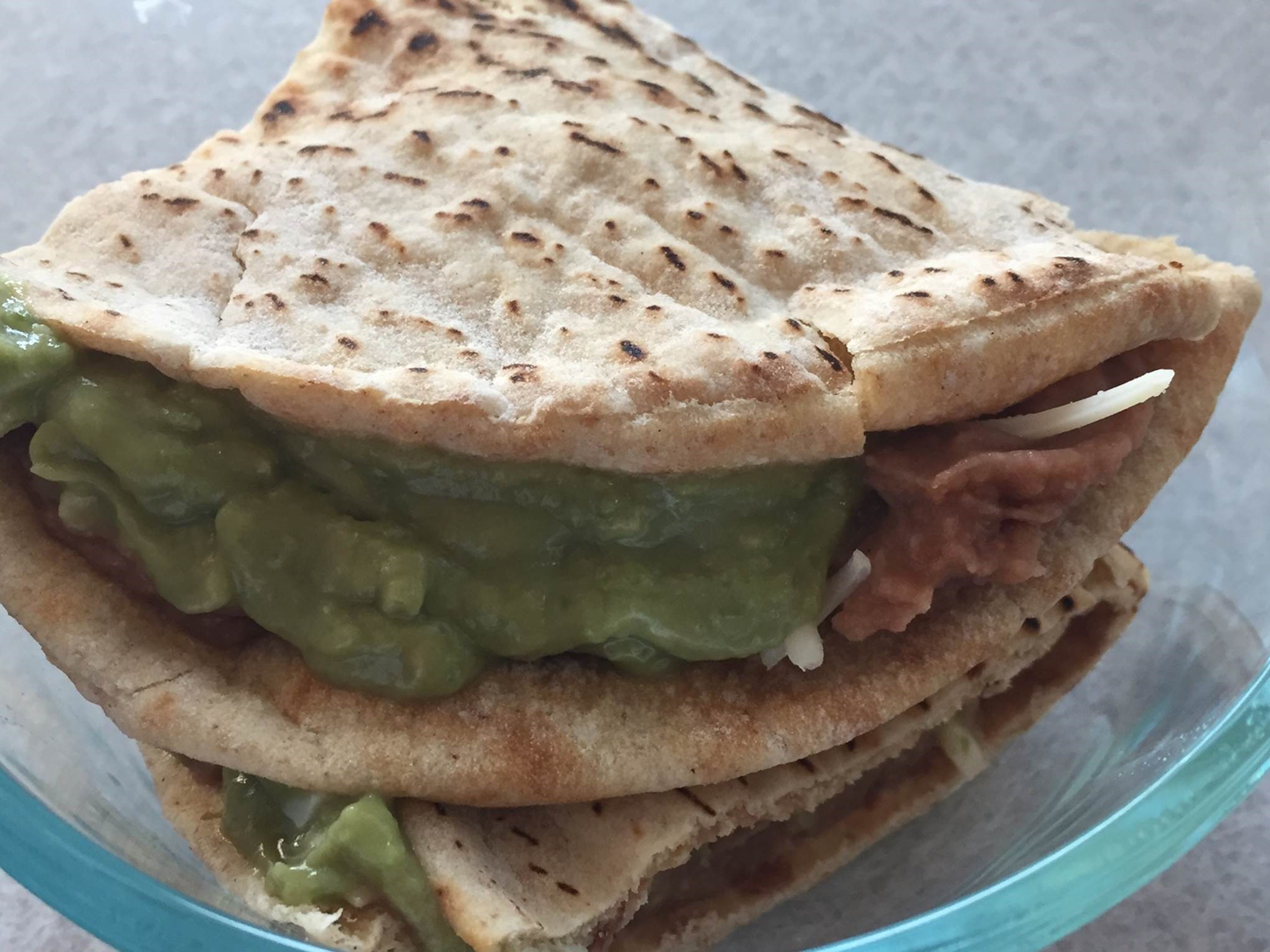 Refried Bean Roll Up
¼ cup canned refried beans (choose a brand that is fat free)
1-2 tablespoons shredded sharp cheddar cheese
Optional toppings – thin avocado slices, salsa, lettuce, tomato, jalapenos
1 small whole-wheat tortilla or pita pocket
Spread the tortilla with the refried beans.
Top with cheese and toppings of your choice.
Roll up or fold over and wrap in plastic wrap or in a to-go container.
Place in your lunchbox where the yogurt once lived.
The picture shows one of my favorite variations on this dish. Pita bread with mashed avocado.
Dear yogurt, I will come back to you in a week or so. Thanks for letting me take this break.
Update: Feeling inspired by this blog, another teammate tried a Refried Bean Roll Up – as a lettuce wrap. Here's her version.
Don't miss another great blog: Subscribe Now